So the big thing making the buzz is Nvidia with its Tegra 3 quad-core 4-plus-1 architecture mobile chips and how it will be changing the hardware of smartphones as we know it. Well, the Korean giants Samsung are not far behind. The company recently demonstrated an Exynos SoC which will have a quad-core processor and rumours say that it will be showing it off at the Mobile World Congress as well. Yes it is the same Exynos 4412 chipset that was leaked back in November.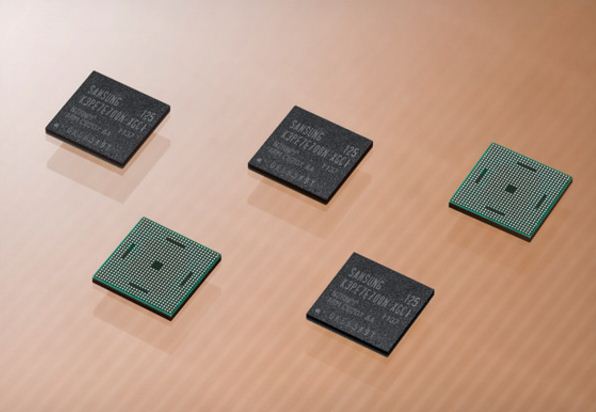 The chip has the similar Cortex-A9 cores but has a new 32nm technology architecture instead of the current 45nm Exynos which is currently used in the Galaxy SII. Of course this means that it is faster and consumes optimum power than the 45nm Exynos chips.

Now it is a quad-core chip, but how well will it stand against Nvidia's Tegra 3 chipset which has 4-plus-1 architecture, which seems to sound more promising? And this also means that this chip could be a prime candidate to run the upcoming Galaxy SIII. What say ?