After the Exynos 9810 SoC found on the latest Samsung smartphones, the Galaxy Note9, and the Galaxy S9, the company is announcing an upgrade to its latest high-end mobile SoC manufactured in 7nm EUV and featuring a 5G modem.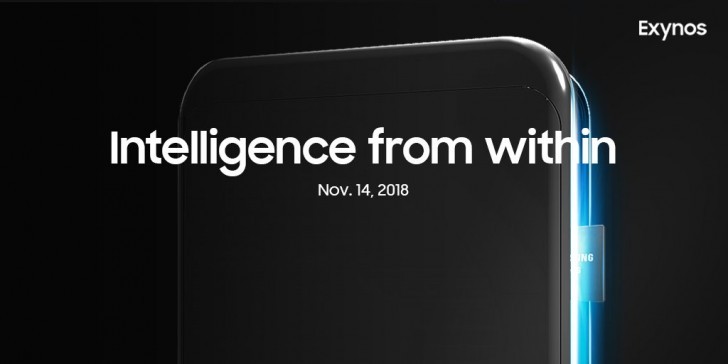 The upcoming high-end chip is expected to be called as Exynos 9820 SoC and it will be the successor to the Exynos 9810 revealing on 14th November 2018. Samsung tweeted this on its official Twitter handle for all things Exynos.
https://twitter.com/SamsungExynos/status/1060879822300348417
The new SoC seems to be integrating into the upcoming Samsung Galaxy S10 expected to be launching next year and this will be more powerful than the Qualcomm Snapdragon 845 as far as we think.
Rumors suggest that the new chip will sport a dual-core NPU as well as powered by eight cores that will be a tri-cluster affair. It will consist of two Samsung Mongoose M4 cores, two high-performance Cortex-A76 cores, and four power-efficient Cortex-A55 cores.
The chip will be manufactured using the company's 7nm EUV process. How fast is the chip? The Exynos 9820 SoC will consume up to 50% less power and a deliver 20% gain in the performance. In addition to that, the new Exynos chip will support a 5G modem that means for the first time, the Samsung Galaxy S10 will have 5G capabilities in its class.