Remember S Voice? The voice assistant app Samsung launched in reply to Apple's Siri. Well, we wouldn't blame you in case you don't since we ourselves had completely forgotten it. It seems, Samsung hasn't forgotten it as a new leaked screenshot suggests that the South Korean giant is working on redesigning its S Voice app.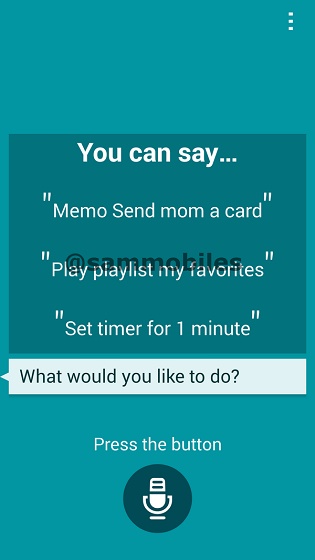 The leaked screenshot comes from SamMobile and we can clearly see Samsung going the flatter way with the new S Voice app. And yes, the new S Voice surely reminds us of iOS 7. It'll be interesting to see if the new S Voice app is just a redesign or will it come with more features considering no one uses it anymore after Google Now hit the Android scene.
We are pretty sure this new S Voice app will come with the Galaxy S5. The Samsung flagship should come with the new Magazine UI we first saw in Samsung's PRO line of tablets and the new S Voice app employs the same flat UI design as the Magazine UI so it all makes sense.
Is there anyone out there who still uses S Voice? If not, will the new design make you use it?