Samsung had displayed its new Magazine UX on the Galaxy NotePRO tablets that were announced at the recent CES 2014. While the UX is said to be optimized for tablets only, new screenshots have leaked suggesting that we might indeed see the new UX on future smartphones as well.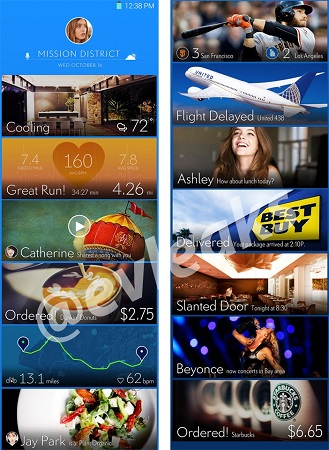 Unofficial screenshots of the Samsung Magazine UX which is allegedly meant for future smartphones have leaked. The new Magazine UX seems to have marked similarities with the Flipboard app besides deriving out of Windows Phone Metro UI tiles. While it is surprising to see that Samsung would consider following Windows Phone tiled UI, replacement of the TouchWiz UI would be a welcome change.
It is still unknown when the new Magazine UX would be seen on the smartphones. However, given that the Galaxy S5 is the closest to the launch, it is still unlikely that the flagship would be the first smartphone to sport the new UX. Also, since Samsung had earlier mentioned that the UX is specifically built for tablets, it may never reach the Galaxy smartphones, but we can definitely expect a change in the TouchWiz UI.