Not so long ago, we would hear regularly about Samsung S series phone exploding and causing injuries and grievances. Samsung, it seems is finally working to remedy the problem. Besides working on flexible batteries just like South Korean compatriot LG, Samsung might be working on batteries that are non-flammable, reports Italian site Webtrek.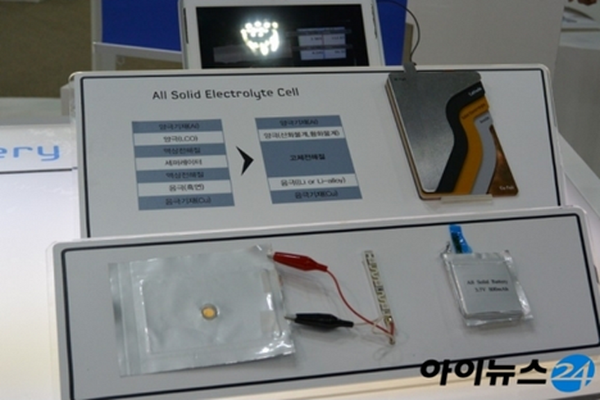 Samsung exhibited its new battery technology at the Korea Energy Show 2013. These batteries are supposed to be safer than the previous Li-ion batteries  since  they are based on a non-liquid electrolyte which makes the batteries less susceptible to heat.
The batteries can also be bent, twisted and stacked on top of each other and achieve higher energy condensates. The battery is under development not just for smartphones but also for wearable technology such as the Galaxy Gear smartwatch.