The Nokia Lumia 1520 has much to its credit. It is a full HD smartphone running Snapdragon 800, having a 20.7-megapixel snapper at the back. But how about 128 GB MicroSD support? Well, it seems like the Nokia Lumia 1520 might support the 128 GB Sandisk MicroSDXC card, unveiled at MWC.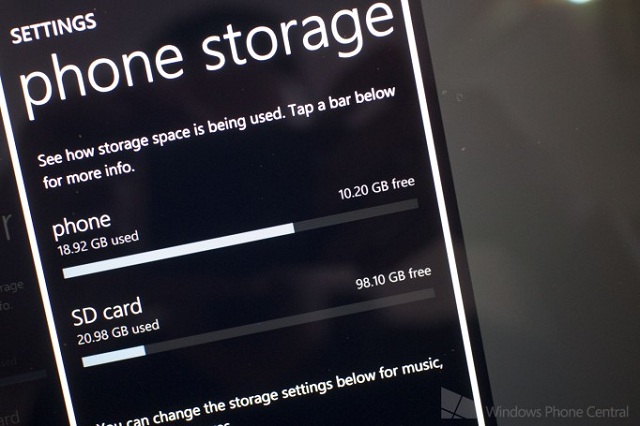 The above photo illustrates that the Nokia Lumia 1520 has great internal memory and external memory support. In fact, initial tests suggest that it works glitch free with the 128 GB microSD card.
The Sandisk 128 GB MicroSDXC card had been launched at $200 but is currently retailing at a much lower price of around $120 at online retailers. The Nokia Lumia 1520 though is not the only smartphone to support 128 GB microSD support – the Samsung Galaxy S5 is another one.