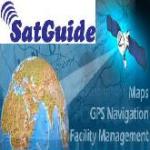 SatNav Technologies, pioneers of SatGuide GPS Navigation for Mobile Phones today slashed the prices of software and maps from Rs. 2183 to Rs. 990, a more than 50% drop to help consumers "Never Get Lost!". It also announced the upgrading of it's Citizen Mapper Program to include all feedback free of charge and give an upgraded version to customers with upcoming releases, to those who buy the products now.

The company said that this step was to reach out to a larger audience for navigation software on Smart phones and Laptops, as well as to counter the free navigation strategies of Nokia and Google. SatNav already offers a free to use Symbian navigation software with maps for 628+ cities of India. Globally all companies are looking for ways to counter the FREE strategy being offered by players, while on the face of it, the offering might not be charged, but the user is paying hid den costs since mostly it is a bundled product with something else you pay for or an off board offering which incurs recurring data subscription charges.

A total navigational solution without buying any additional device, SatGuide maps and software reside on user's phone, so user does not need to pay any data charges and this is a one-time, lifetime payment. It offers access to detailed maps for 628 Indian cities and over 2 Million Point of Interests (POI's) which include ATMs, banks, hospitals, businesses, hotels, shopping malls and the like. GPS maps and software can help you navigate easily in a strange city; they work more than a trusted travel companion. A one time purchase entitles the customer to register for our Citizen Mapper program, get all their feedback, personal points of Interest and suggestions incorporated into the next version of the map and get a free upgrade. As long as the customers give inputs, the upgrades will automatically continue for them.