Say hello with Nokia's Luna NFC enabled Bluetooth Stereo headset
Remember the cool looking Bluetooth headset by Nokia that was shown at the Nokia World Event in London last year? Well, today the company has officially launched the Luna Bluetooth Stereo headset in India. The headset not only connects via Bluetooth, but you can also use NFC by simply tapping it to your NFC enabled smartphone.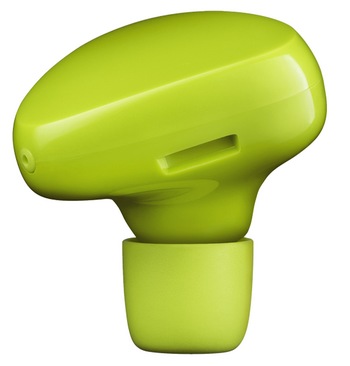 Nokia Luna is pretty compact in size and comes in a variety of colours including black, white, fuchsia, green and blue. It offers a battery life of sixty days of standby and eight hours of talk time. It also features voice prompts to alert the user of battery life and walk them through pairing with a non-NFC phone.


Also, it can be easily paired with a NFC enabled Nokia smartphone by just tapping the two devices together to share content. The advanced multipoint technology in Nokia Luna allows users to pair up to two phones at the same time.
The Nokia Luna priced at Rs.4,530.
Key features
Colourful, unique, and convenient

Conveniently store and charge the headset at the same time

Available in five colours with matching ear buds
Helpful voice prompts for pairing, and connection and battery status

Nokia Luna is NFC enabled

Connects to your phone automatically when you pick up the headset

Just tap it to your compatible NFC phone to pair and connect
Up to 8 hours of extended talk time and up to 2 months of standby time when stored in the holder (2 hour with the headset, 6 hour in the holder)