As we always keep saying, Google likes to keep testing new features in its different apps, be it Gmail, Gboard or even the Play Store. Google also tests its standalone Google app with new features and design. While most of the time those features are related to searches, this time, Google is testing its app with built-in screenshot cropping and drawing tools.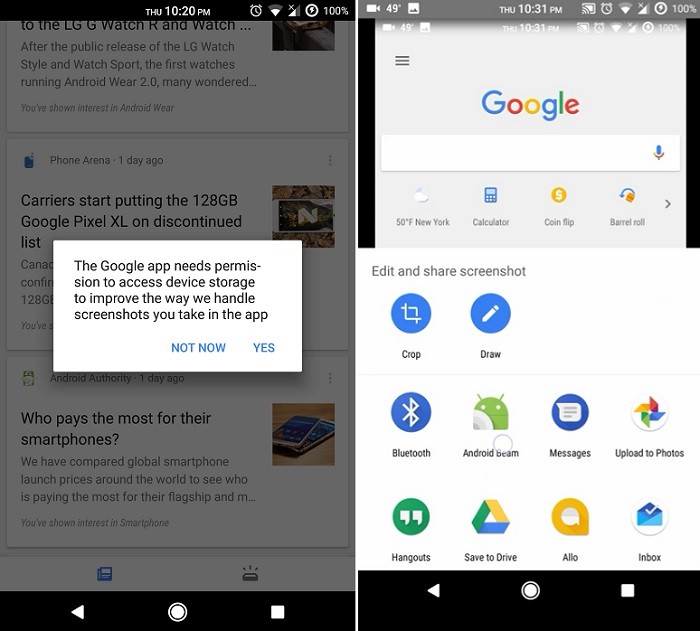 A user on Reddit has reported that he is seeing the screenshot cropping and drawing tools in the Google app installed on his Android smartphone. As soon as he took a screenshot inside the Google app, he saw two new options – Crop and Draw.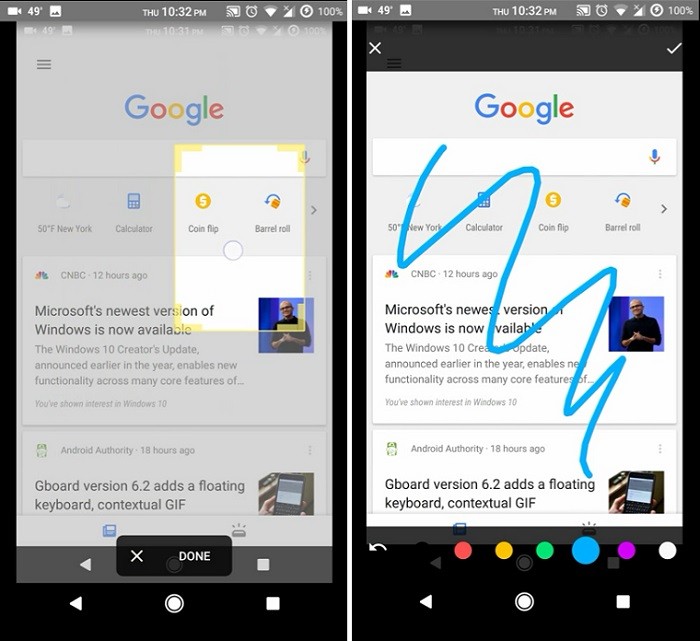 The Crop option, as the name suggests, lets you crop the screenshot that you took from within the Google app, whereas, the Draw options lets you scribble on that screenshot in different colors. Apart from this, there isn't anything much fancy to talk about.
Also, this only works if you take the screenshot using the Power Button + Volume Down combination. Besides, the user also stated this didn't work when he took a screenshot from within Google Assistant and these options only showed up when he took the screenshot in the Google app.
Well, while this seems useful, we wonder how many people would be taking screenshots from within the Google app. Of course, there would be users who might be taking screenshots from within the Google app, however, to us, this doesn't make much sense as Google Photos, which comes pre-installed on almost all Android smartphones, lets you crop photos. Speaking of scribbling on the screenshot, maybe Google can add that feature into the Google Photos itself instead of adding it into the Google app.
You can click here to see how screenshot cropping and scribbling in Google app worked. Also, these features showed up on the Beta version of the Google app, however, not all the users who are on the beta version of the Google app were able to see these features which certainly means that this a server side switch from Google.
By the way, what do you think of Google adding these options into its Google app? Do you think it would come in handy or can you make do without it? Let us know what you think in the comments down below.