Screenshots of Samsung Gear VR Manager app leaks
We recently came across a leaked picture of the Samsung Gear VR headset, a virtual reality headset Samsung has been working on and today, we have more information on the device. Screenshots of the Samsung Gear VR Manager app have leaked shedding more light on the virtual reality headset.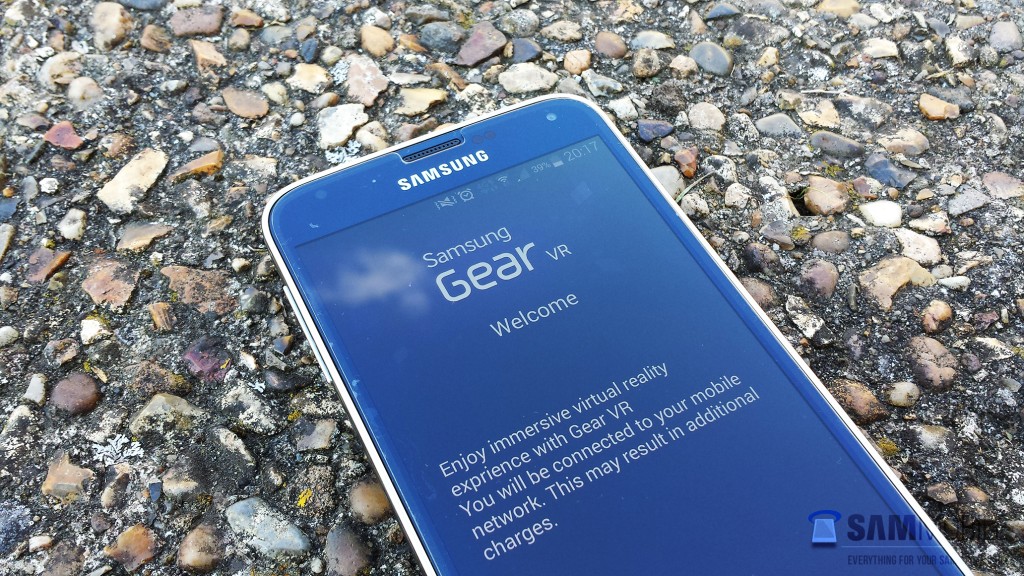 The Samsung Gear VR headset will pair with a Galaxy smartphone to give you a more immersive experience. The Gear VR Manager app should be taking care of the pairing between your Galaxy smartphone and the virtual reality headset.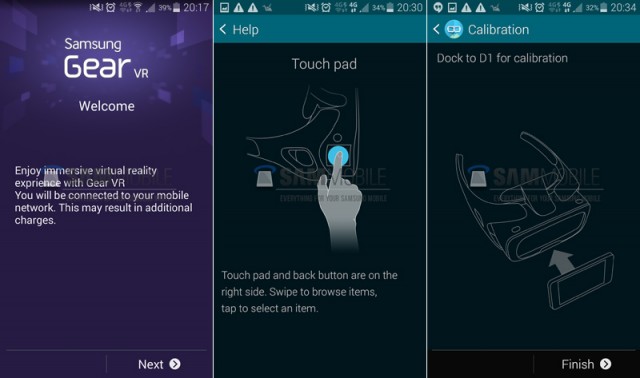 According to SamMobile, once you're done accepting the End User License Agreement on the app, the app will then download the core apps like VR Panorama and VR Cinema. As these names suggest, the Gear VR headset users will be able to view panoramic pictures and view movies with VR Cinema. Moreover, Samsung will be using its S Voice service for voice commands on the headset. There's a VR Lock feature as well, which puts a security lock on the headset and Warning Alert, which alerts the headset user every hour that he's in a virtual world.
The Gear VR headset will feature a back button and touch pad for navigation. A Galaxy smartphone will be able to dock into the Gear VR headset and once docked, the display and the hardware buttons of the smartphone won't work and you'll have to use it with the Gear VR's touchpad and back button.
As we previously reported, the hardware is being developed by Samsung and the software is being developed in collaboration with Oculus VR. Virtual reality has been long talked about being the next big thing and Samsung might finally take it to mainstream levels. Well, we'll have to wait and watch. Samsung is expected to make the Gear VR official in September at the IFA conference in Berlin.