SHARP AQUOS S3 with dual rear cameras and a notched screen launching on March 28
Last year's AQUOS S2 came with Essential Phone-like camera cut-out, but this year's AQUOS S3 sports an iPhone X-like notch
A couple of days ago, Japanese technology brand SHARP launched the SHARP AQUOS S3 mini smartphone in China that comes with Snapdragon 630 SoC, 20 MP selfie camera, and, a 5.5-inch full-screen display. Well now, the company has announced that it is going to launch the SHARP AQUOS S3 on March 28.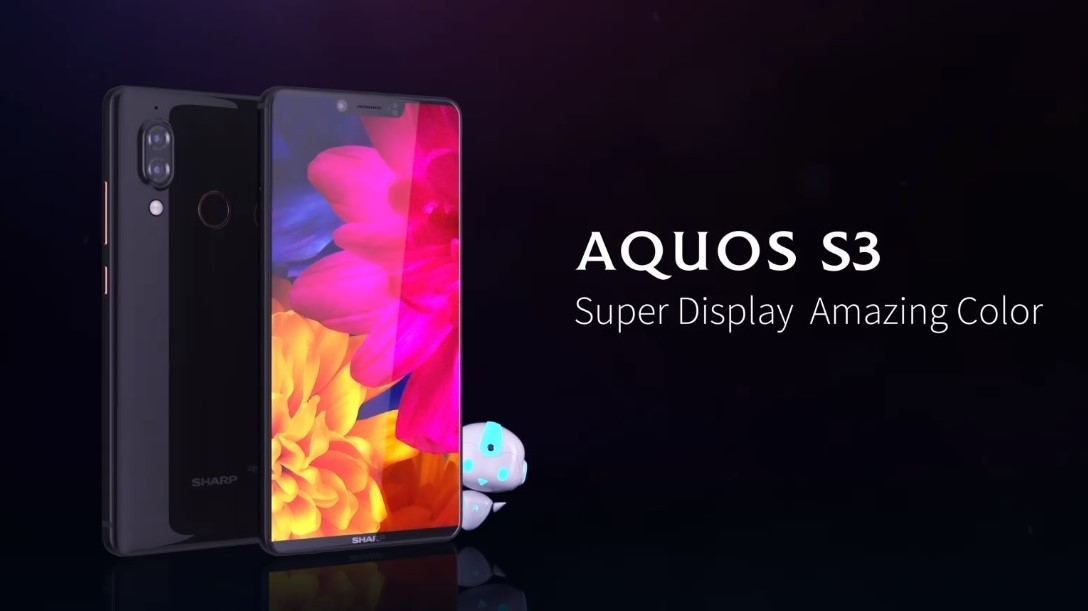 The SHARP AQUOS S3 is successor to the SHARP AQUOS S2 that was launched last year in China. The SHARP AQUOS S2 came with a bezel-less design, and so will the AQUOS S3. However, while the AQUOS S2 came with Essential Phone-like camera cut-out, the AQUOS S3 sports an iPhone X-like notch.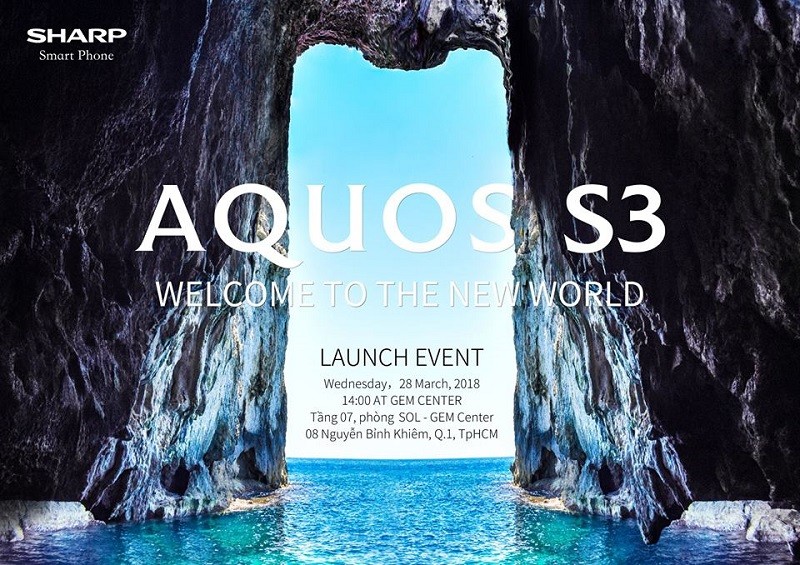 Another difference between last year's S2 and the upcoming S3 is that the former had a fingerprint scanner at the front whereas latter has it on its back. In terms of build, the AQUOS S3 has a 2.5D curved glass on the front and back with the sides made out of metal.
Sharp Aquos S3 official video.

Flagship SHARP AQUOS S3, mẫu smartphone 6 inch tràn viền có kích thước nhỏ gọn nhất trên thế giới mang đến một trải nghiệm hoàn toàn mới khi cầm trên tay.✔ Thiết kế viền kim loại nguyên khối với những vết cắt CNC kết hợp với 2 mặt kính 3D tạo nên sự mềm mại khi cầm trên tay. Màu đen ánh kim của AQUOS S3 tạo nên sự sang trọng, đẳng cấp vượt trội.✔ Bộ đôi camera cao cấp sẽ cho bạn những tấm ảnh cực kỳ đẹp cùng với chế độ xóa phông nhưng những chiếc máy ảnh chuyên nghiệp. Camera selfie chất lượng cao hỗ trợ công nghệ AI giúp bạn trở nên đẹp hơn nhưng vẫn giữ được tính chân thực của bức ảnh.✔ Giờ đây ngoài khả năng bảo mật vân tay, AQUOS S3 còn mang đến khả năng bảo mật FaceID với khả năng nhận diện 1024 điểm trên khuôn mặt sẽ đến khả năng bảo mật cao và luôn an toàn.➡️ Hãy khám phá ngay siêu phẩm SHARP AQUOS S3, bạn sẽ thấy được sự khác biệt.#SHARP #AQUOSS3 #SuperDisplay #AmazingColor

Posted by Sharp Mobile Vietnam on Friday, March 23, 2018
The AQUOS S3 will also feature a dual camera setup at the back placed in the top-left corner in vertical orientation, with the front camera featuring Face Unlock that will allow the users to unlock their smartphone using their face as the password.
SHARP AQUOS S3 Specifications [Expected]
CPU: Snapdragon 660 SoC
RAM: 4/6 GB
Operating System: Sharp Smile UX based on Android 8.0 Oreo
Display: 6-inch Full-HD+ (2160 x 1080 pixels) 18:9 display with 2.5D curved glass
Rear Camera: 12 MP + 13 MP with LED flash
Front Camera: 16 MP
Internal Storage: 64 GB (with 4 GB RAM), 128 GB (with 6 GB RAM)
External Storage: Expandable via microSD card
Other: Fingerprint Scanner, Face Unlock
Battery: 3100 mAh
We should know more about the SHARP AQUOS S3's price and availability once it's launched on March 28.