All the Android lovers have missed Instagram, the most popular image editing and sharing app on the iOS but now we know that the developers of the app are bringing it to the Android devices.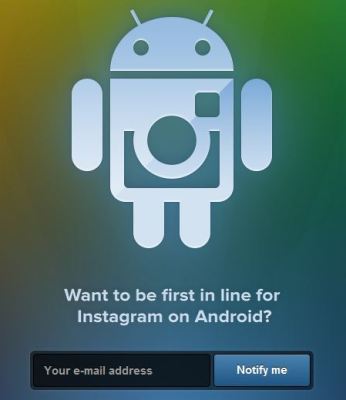 And just as we wait for the app to arrive, the sign-up page Android users is now live.

We still don't know when the app will go live but for now you can head over to the official Sign-up Page and leave your email id. Once the app will go live, the makers of the app will send out emails to every one of you who register on the page.

The developers of the app released Instagram on the iPhone some 18 months back and since then they have only seen the user base skyrocket. Now releasing the app onto the Android platform will only see the user base double and popularity touch the sky.

So head over to the signup page and also stayed tuned to us as we will also bring you the news of the app being available and an exclusive review of it.