We have known that Intel's Tizen project and RIM's BlackBerry 10 OS are under development stages and then we have benchmark results which help us know a little more about them.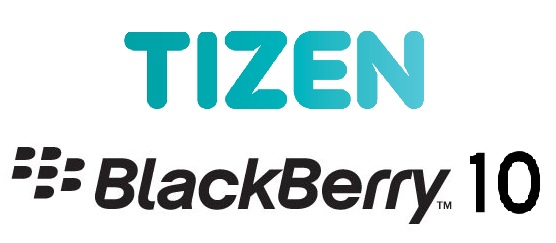 Thanks to the browsers based HTML5 testing page, we now know that the browsers are well developed for the testing to take place.

From the HTML5 page we get to know that both the browsers are so nicely built and HTML5 friendly that they go on to beat all the major browsers and HTML5 winners head on. 
 
Under the development or beta subheading, the Tizen 1 browser appears and also goes on to take the first place with a whooping 387 points plus a bonus of 15 points which is higher than Opera Mobile 12 which is the current leader with 354 plus 10 points. Next in the line is the BlackBerry 10 browser which again goes on to score more than Opera Mobile 12 and stands second in the development or beta stage with 361 plus 10 bonus points.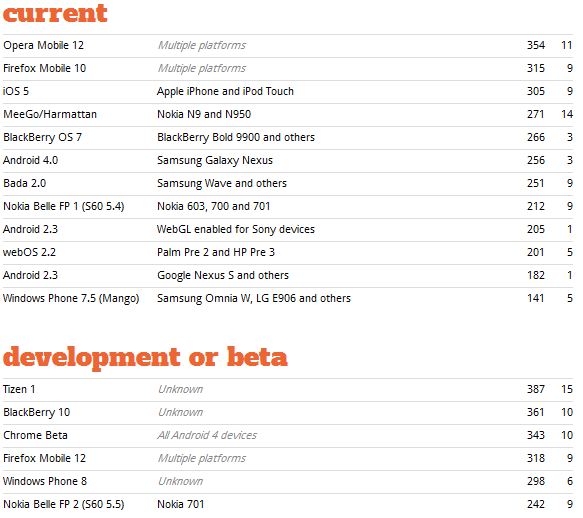 It is also interesting to see that widely popular and used iOS 5 and Android 4.0 browsers lack way behind than these new browser. With these interesting results we also get to catch the glimpse of Nokia Belle FP2 browser which went on to score about 242 plus 9 bonus points in the development or beta stage, thus confirming that there is an FP2 on its way to Nokia devices. 
 
So now we do have to look out as to what Tizen and BlackBerry 10 have in store for us but yeah they have indeed gone way ahead to impress us from this very moment.