Everything we do today involves a smartphone, be it making payments, booking tickets or hotel rooms etc etc.. and with the technology moving forward at a rapid pace, we might be able to use our smartphones as room key in a Hotel. Well if you are ever planning to stay at the Aloft Hotel in New York City or Silicon Valley then you can test their latest developments which let you use your iPhone or Android smartphone as a room key.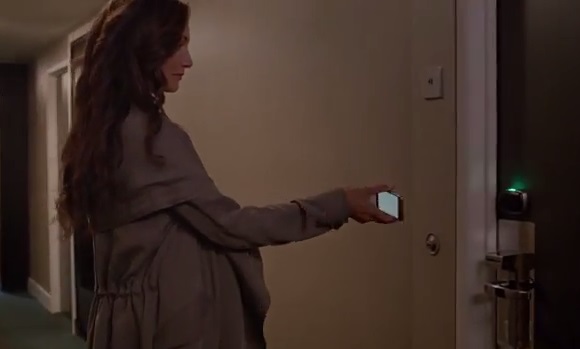 Starwood Hotels and Resorts Worldwide, the company behind the Aloft Hotel is bringing this ability to its app which makes you free of the hassle of waiting in line for your room key. The Starwood app will let you check-in and settle your payments and then the app will become your room key. Still confused on how this will work, check out the video below to get a feel of things.
The tech works by pairing your smartphone using Bluetooth and works with iPhone 4S and higher and Android smartphones running Android 4.3 and higher. The locks in the rooms feature a Bluetooth sensor which when connected to your smartphone open up the door and it has its own battery so it will work even if there's no power at the Hotel.
Starwood's CEO Frits van Paasschen spoke on the new tech and he believes that this new technology will "become the new standard for how people will want to enter a hotel." He also agrees that this might "be a novelty at first" but he thinks "it will become table stakes for managing a hotel."
Starwood plans to bring the tech to more of its hotels in 2014 and gradually to every of their hotel in 2015 and in case you were thinking if the traditional Hotel room key will die, well no, that would still be an option for people who still don't trust their smartphone or people who don't have one.
Well all in all this new tech sure looks cool and it will be fascinating enough to try it in real . What do you think of it? Would you prefer your smartphones as room key in your Hotel?