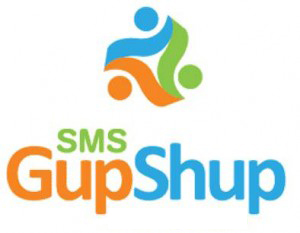 SMS GupShup, India's largest group messaging company and social network allows users to create communities on the mobile and broadcast them. It was launched back in April 2007 and processes over 2 billion messages per month and has over 45 million users online.
There are various communities on SMS GupShup including categories like business, events and parties, education and campus, entertainment, finance, food and drinks, health, clubs and organizations, jobs, jokes, mico-blogging, movies and TV, news and politics, romance, shopping and deals, spirituality, sports, technology, travel and lifestyle. These communities assure that SMS GupShup appeals to an enormous target base across the country. The communities can be of any size and SMS GupShup enables the users to connect and communicate with friends, receive alerts on news updates, event updates or interest specific updates.
Users can also run polls, conduct quizzes making this medium more interactive. Users also have the freedom to make their groups and messages private. Each SMS is free for users with the advertisers paying for the message. Advertisers on SMS GupShup include: Microsoft, Dell, FastTrack, e-bay, ING Financial, Cadbury, Vodafone, Pepsi, Kingfisher, Puma and Maybelline, amongst many other reputed clients.