SMS support for Google Hangouts starts rolling out for Android devices running v4.0.3 and higher
Towards the end of October, Google had announced SMS support for Google Hangouts app, now with a new update for the app, the feature has started rolling out to Android users.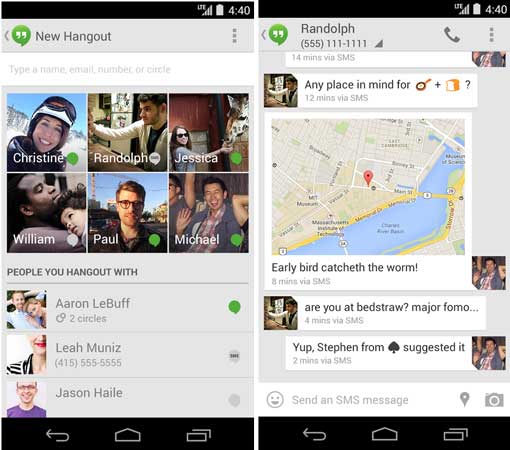 Google has started rolling out the promised SMS support for Google Hangouts with a new update which is available for Android device running Android v2.3 Gingerbread and higher. While the update would provide support for animated GIF sharing, location sharing, and new status options, the SMS and MMS support is available to only device running Android v4.0.3 and higher. This service is not yet available for the iOS devices.
With the SMS support for Google Hangouts, you can send and receive text messages directly from the app. You can also import all of your messages to the app and start group conversations. However, SMS and IM chats would be treated separately. This feature was launched by default on the recently announced Nexus 5. You can download the updated version of the Google Hangouts from the Google Play store.