Nokia gets foldable battery patent; might put it in Nokia smartwatch concept
Nokia has been on a high off late. Despite the downside of losing most of what matters to Microsoft in its buyout deal, Nokia has been cruising towards smartphone greatness again with devices such as the Nokia Lumia 1520, Nokia Lumia 2520, Nokia Lumia 1320 and a rumored Nokia smartwatch.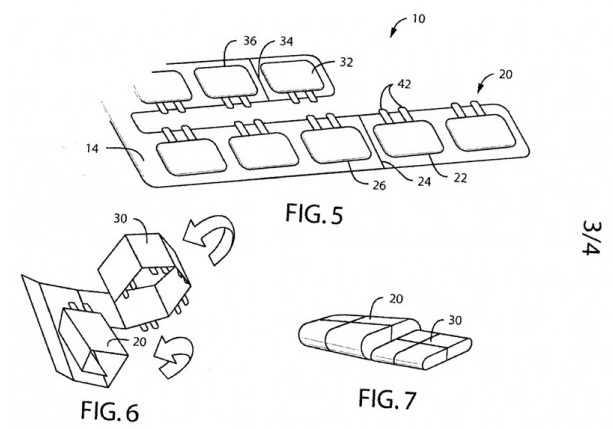 Nokia has started on the wearable devices bandwagon. Since off late it has been sizzling with devices and the smartwatch concept is well, no different  – Nokia seems to have a smartwatch different from the likes of run-of-the-mill smartwatches such as the Samsung Galaxy Gear and Sony Xperia smartwatch – it has just secured the patent for foldable batteries.
Nokia Smartwatch Foldable battery concept details
Foldable batteries will make devices such as smartwatches actually practical t use in daily life and add new life to the smartwatch concept. How the concept attributes to the Nokia smartwatch is simple – it is a series of identical batteries folded in manner to create a compact structure not unlike a smartwatch. Putting two and two together, we get the idea, that Nokia might be working on its own smartwatch with its own level of innovation, just the way we have seen with its recent products.
While the Nokia smartwatch has been under keeps as of now and we can only speculate as to what it would really be, this patent alone adds more support to the speculation, that Nokia might be out and about with a smartwatch and one you might actually desire.