Fans of Soft Gold OnePlus 3 in India, your wait is over. The Soft Gold variant of OnePlus 3 which was first launched in the US on July 26 is finally coming to India on October 1.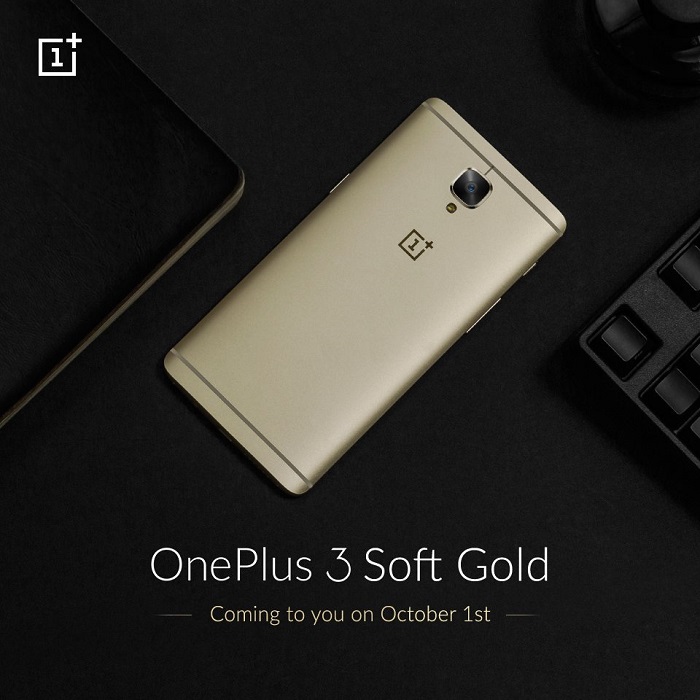 Earlier this month, OnePlus had announced that it will be bringing the Soft Gold variant of OnePlus 3 in India in the first week of October, however, an exact date wasn't given at that time. Well, now we have the date.
The OnePlus 3 Soft Gold variant will go on sale on Amazon India from October 1. Like the Graphite variant, the Soft Gold variant too will be exclusively available on Amazon India. There's no difference between the hardware of both these variants, the only difference is in their paint job. The price will also be ₹27,999, similar to the Graphite variant.
However, if you really want the Soft Gold variant, you will have to buy it immediately as soon as it's available as this is a limited edition.
This is what you will get with the purchase of OnePlus 3 Soft Gold:
₹500 worth Amazon Kindle Credits to buy a best-seller of your choosing
12 months of double data on pre-paid and postpaid connections from Idea Cellular
12 months of OnePlus Care complimentary accidental damage protection courtesy Servify
So, are you buying the Soft Gold variant of OnePlus 3?