The  OnePlus 3 Soft Gold edition was teased by the company last week. And, as confirmed by OnePlus Co-Founder Carl Pei last month, the Soft Gold variant of OnePlus 3 is finally launching today.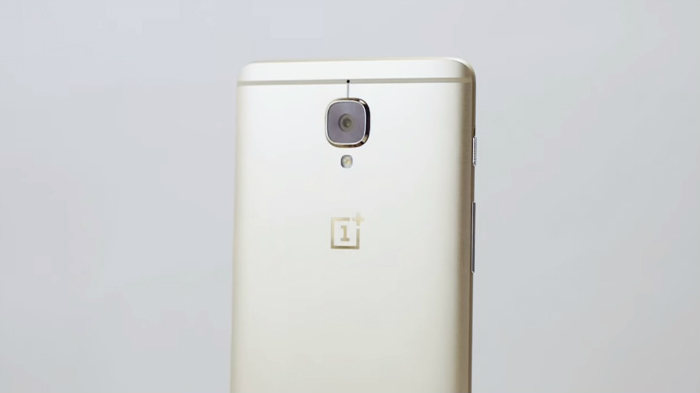 OnePlus announced this news through its Twitter handle, OnePlus tweeted "Stay golden! The OnePlus 3 Soft Gold edition is coming July 26. Discover the limited version of the #OnePlus3 now!". It will be launching in the US first followed by Europe, Hong Kong and Canada. OnePlus also said that the Soft Gold edition will be launched in India soon, however, there's no exact date provided by the company.
"This isn't your typical gaudy gold smartphone. We've toned the color down for a light, elegant look. To complement this more low-profile take on gold, we went with a subtle texture reminiscent of holding fine, silky-soft sand. Press photos and product renders don't do it justice; you'll have to experience the OnePlus 3 Soft Gold for yourself to truly understand what sets it apart." said OnePlus.
Launch dates:
USA – July 26, 12:00 pm US Eastern time
Europe – August 1, 12:00 pm CEST
Hong Kong – August 1, 6:00 pm Hong Kong time
Canada – August 1, 6:00 am Canada Eastern time
India – To be announced soon
OnePlus also went on to add that the Soft Gold edition will be limited in supply and hence, you are advised to order it as soon as possible before it is out of stock after the launch. Apart from the cosmetic change to the Soft Gold variant of OnePlus 3, there won't be any change in the hardware. You will get Snapdragon 820 SoC, 6 GB RAM and Dash Charging, all that is seen on the Graphite variant.
The front of the Soft Gold variant of OnePlus 3 will have white instead of black, and, the sides and back will be covered with Soft Gold color. You can check out the video below shared by OnePlus.
Do check out our OnePlus 3 review if you haven't purchased it yet.