The OnePlus 3 was unveiled last month in a special VR event. At the time of unveiling, the company said that the OnePlus 3 would be available in two colors. However, only the Graphite colored variant is available for purchase. But, it seems OnePlus is going to launch the Soft Gold variant of the phone soon.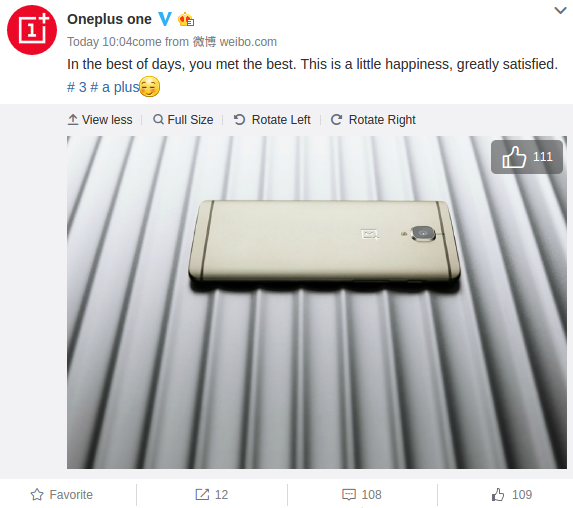 OnePlus teased an image of the Soft Gold variant of OnePlus 3 on its official Weibo account. There seems no change in the design. But again, that's obvious as this variant will only have a different color and not different design or hardware. The Soft Gold variant will have the same Snapdragon 820 SoC and the same 6 GB RAM that's found on the Graphite variant.
OnePlus Co-Founder Carl Pei had also confirmed last month on Twitter that the Soft Gold variant will be available "some time in the latter part of July". Well, more than half of July is over, so we expect OnePlus to announce the Soft Gold variant later this week or the beginning of next.
Check out our OnePlus 3 review if you are planning to buy one. Also, which variant will you prefer, Graphite or Soft Gold?