With the Google Chromecast creating waves in the electronics industry, Sony seems to be working on something quite similar.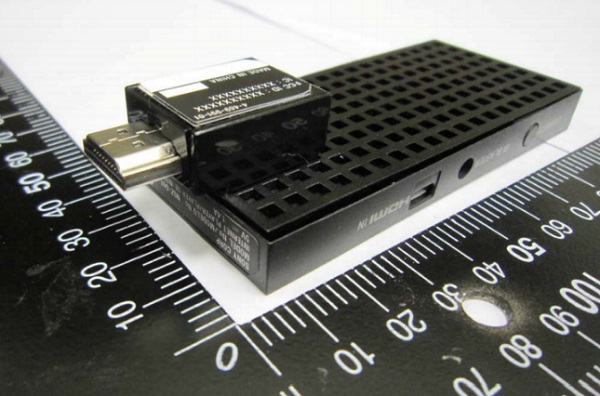 According to documentation available at the FCC, Sony is working on a Google TV version with model number NSZ – GU1. The device looks quite similar to the recently launched Google Chromecast. However it's not yet known whether it would offer the same functionality as the Chromecast.
The NSZ – GU1 weighs 70 grams and measures 109 x 42 x 22.5 mm which is comparatively bigger than the Google Chromecast. The device is expected to be powered by the low-power Marvell De3108 SoC along with 1 GB of RAM and a massive 8 GB of internal memory. The device has support for 720p video besides Wi-Fi b/g/n, USB, IR and Bluetooth 3.0 support. While the NSZ – GU1 has just arrived at the FCC, it hard to say whether the device would feature at Sony's upcoming event on September 4.