Back in March, Sony had announced that its Tablet S and Tablet P would get the much awaited Android 4.0 Ice Cream Sandwich upgrade in April. Well the Tablet S was indeed lucky enough to taste some ICS love but the Tablet P had to wait a little longer.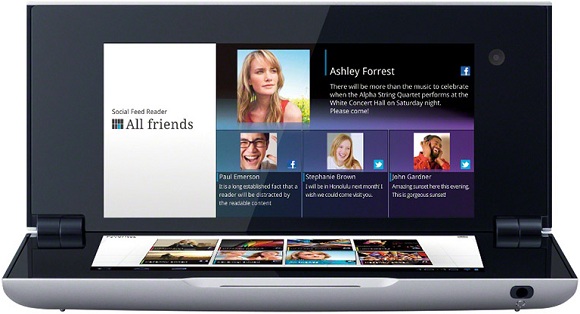 Now Sony has announced that on May 24, its Tablet P will go on to receive the update to Android 4.0.

The press release has been released for Japan but we expect the roll out to be internationally as it had happened in the case of the Tablet S which got the update all over the world on the same day.

The Tablet P would be updated to Android 4.0.4 and receive a few additional features like the 'Small Apps' – allowing some applications like browser window, calculator, or remote control to run on select others. And also it would enable user to launch the camera directly from the Lock Screen and even allowing taking panoramic images.

So if you own the clam-shell shaped Tablet P then mark May 24 on your calendar and gear up for the Android 4.0.