Amazon may scrap 8.9 inch Kindle Fire, will bring a 10.1 inch giant instead
A couple of months ago we shared with you Amazon's plan to launch a 10.1 inch Kindle Fire and a new 7 inch after scrapping another tablet of 8.9 inch form factor.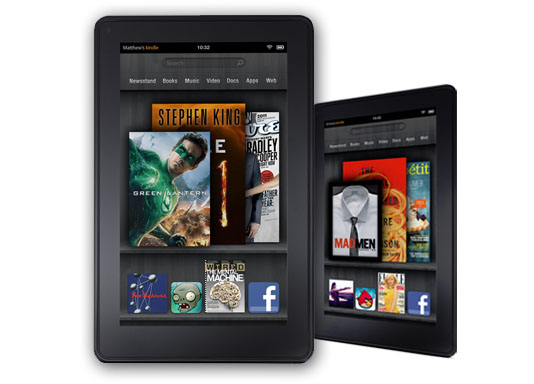 Now again the same source that had indicated it months ago, is hearing more rumours that Amazon is on full mood to scrap the 8.9 inch Kindle Fire and launch a larger 10.1 inch giant.

Initially Amazon was planning to launch the 8.9 inch Fire to compete directly with Samsung's Galaxy Tabs, but it seems that the company feels that Apple is more important as a competitor and so has planned to drop its plans on the 8.9 inch tablet and go ahead with a 10.1 inch Kindle Fire to compete head-to-head with Apple's iPad.

While Amazon is planning to bring out a larger tablet of 10.1 inch form factor, Cupertino based Apple is rumoured to be working on a 7.85 inch 'iPad Mini' in its labs. Reason behind this is indeed to directly hit on Amazon and stop it from eating into Apple's market share with its cheap and nice Kindle Fire.

Also the source indicates that, Amazon is expected to ship 30-40 million tablets in 2012 including shipments of an entry-level as well as an advanced 7-inch Kindle Fire.