Run Android on a large display with this small device at just $74
Remember way back there was the FXI dual-core mini Android device that could run Android on a large display? Well now a Chinese manufacturer has created a similar small device that looks like a flash drive which is actually a full fledged Android computer system.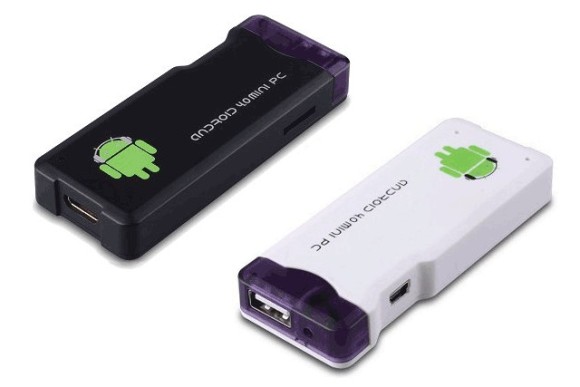 The MK802 just needs a display and some input devices and you good to go. It can be connected to your display via HDMI and you can attach a mouse or a keyboard to it as well via the USB port.

The device runs on a single-core Allwinner A10 CPU (based on an ARM Cortex A8) running at 1.5GHz, 512MB RAM, 4GB of storage, and runs Android 4.0 Ice Cream Sandwich. There is no memory expansion which can be a letdown, but then you can always use an external device to store data via the USB host port.

Specs of the
MK802:
– AllWinner A10 @ 1.5GHz CPU + Mali 400 GPU
– microSD slot (Up to 32GB)
– Android virtual keyboard or 2.4G wireless keyboard + fly mouse
So this might be the smallest Android PC out there and this will only cost you $74. We sure hope that this reaches the Indian shores as we can't wait to test it out. The device is currently available over here, however it is out of stock for now, but it will be available soon.