While Sony has already released the Mini version of the flagship camera phone Xperia Z1 in Japan, another device named as the Sony Xperia Z1S has emerged today.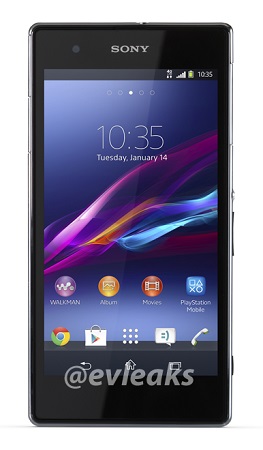 According to sources, Sony is currently working on another smartphone named as the Sony Xperia Z1S. While the Mini version was launched in Japan as the Sony Xperia Z1 f, this device is allegedly said to be the international Mini version of the Xperia Z1. However, like Samsung, this could be Sony's version of the LTE-A enabled Xperia Z1.
While the smartphone design seems to follow the Sony Xperia Z1 range, the front camera of the Sony Xperia Z1S is placed differently as compared to the Xperia Z1. This could be just to match international standards as the company like the others plans on pushing the new devices to stores around the world in time for the holiday season.