Spice Fire One – Mi FX 1 Firefox OS phone launched for Rs. 2,229
It seems like we are seeing an advent of Firefox phones in the Indian market. After we got to see the Intex Firefox phone, Spice has launched its own version of the same. The Spice Fire One comes with a 3.5-inch display, 1 GHz processor  and a 1400 mAh battery. Spice has also offered a bundled offer with the Fire One smartphone – it comes with a 1 GB data plan from Aircel for 3 months.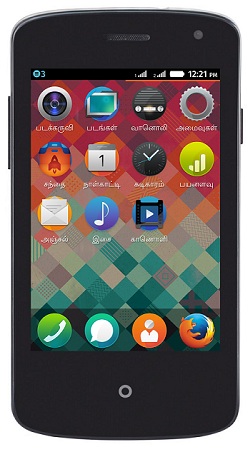 "This is a step towards enabling the dreams of the small town masses of connecting with their aspirations through affordable smartphones. With the ultra low-cost Spice Fire One, we at Spice aim to convert feature phone users into smartphone users." Stated Mr. Prashant Bindal, CEO, Spice Mobility Ltd. at the launch.
Spice seems to have their heart in the right place, but they are off the mark by a couple of years. With Android phones coming in at low-end and an impending launch Android One handsets by Spice itself, Firefox phones seems more adventurist than mainstream. Mr. Bindal indicated that these phones were primarily targeted at Tier 2 and Tier 3 range. Spice did not enlist the internal memory or RAM, although we expect them to be the same as Intex i.e. 256 MB and 128 MB respectively.
Spice Fire One – Mi FX 1 specs
3.5-inch HVGA capacitive display
Dual-SIM capability (2G + 2G)
1 GHz processor
1.3-megapixel rear cam; 0.3-megapixel front cam
1400 mAh battery