Spice teases its Android One smartphone
We are 2 days away from the global launch of the Android One smartphones and it seems that we got a glimpse of what the Android one smartphone from Indian handset manufacturer will look like. Spice Mobiles shared a picture on its Facebook page in which it has shared an image of a smartphone (obviously), you can take a look at that image below.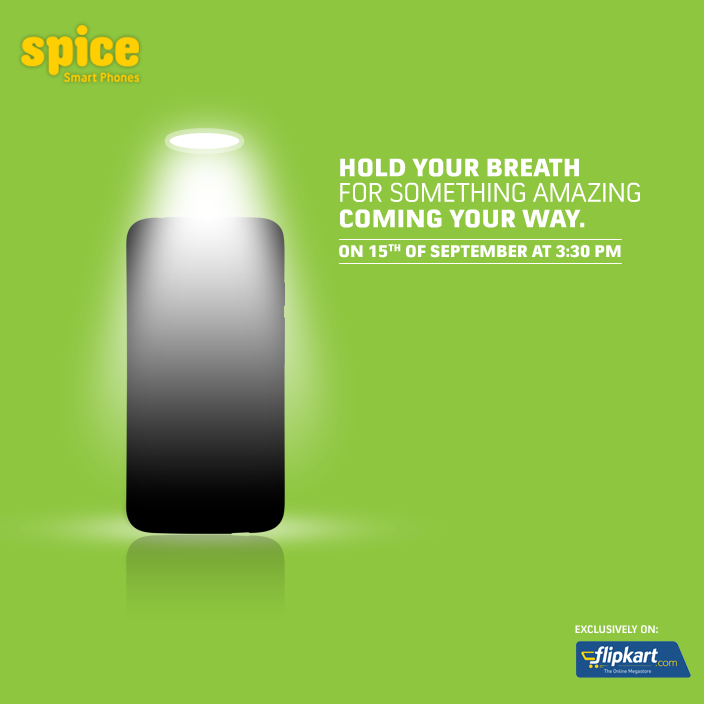 The caption for this image is – Log onto www.flipkart.com in two days sharp at 3:30 PM and be the first to own the next big thing!
The smartphone in the picture above will be exclusively available on Flipkart, while it can be Android One, but at this moment we are not very sure about it as a few days back Spice Mobiles announced that it will sell its flagship devices exclusively on Flipkart, so is it Spice Mobile's flagship device or Android One smartphone, we will get on know that 15th September 2014 at 3:30 PM
In case you don't know what's Android One, head over to this page.