We have been hearing a lot of rumours and speculations around a smaller 7 inch iPad for quite some time now, but there is no evidential proof that such a device exists out there.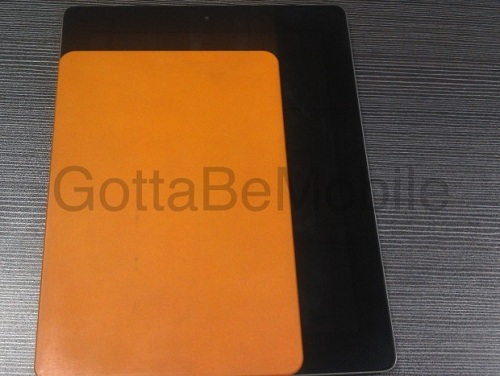 Earlier WSJ and Bloomberg through its sources said that Apple does have 7 inch tablet in works and now it is New York Times which is confirming the same that Apple will bring a smaller version of its ever popular 9.7 inch iPad.

NYT also claims that the iPad Mini would be priced sub-$499 which is the price at which the 9.7 inch iPad starts. Also the publication says that the Mini would arrive with a 7.85 inch screen which we have heard A LOT of times from multiple sources.

In the recent leaks, an engineering model of the iPad which is used to see how the product would feel after production leaked which gave us a look into the design of the Mini as you can see above. And also gave an insight of the much rumoured smaller dock connector with only 19-pin.

Apple is said to been planning this mini version of iPad only to maintain its large market share which is being eaten up by the likes of the smaller tablets which include Kindle Fire and is going to face stiff competition from Google's newly launched Nexus 7.