A new episode of Subway Surfer is out yet again. But this time, the game has the same update out for Windows, Android and iOS at the same time. The Subway Surfers: World Tour Miami also known as version 1.81 is now available for download in the Windows store, iOS app store and Google Play Store.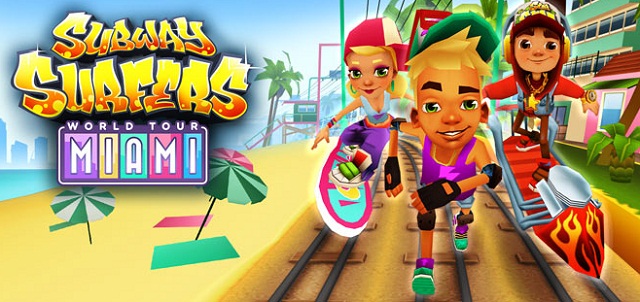 Windows Phone users have missed out on Subway Surfers: World Tour Mumbai because of the Christmas theme and challenges, but it seems that the company behind Subway Surfers, SYBO games didn't want to leave them stranded, so as is currently rare – this app was unveiled for Windows Store the same day it reached the iOS app Store and Google Play Store. But sadly this game needs at the least 1 GB RAM to run, it wouldn't pour on Lumia 520, 620, 625 and 720.
The game has many new features such as collectible pink flamingos, bright green trains, pink structures and palm trees. It looks like it is – new and fresh. Windows phone users will see Subway Surfers: World Tour Miami as a breath of fresh air.