Super Zoozoo comic series launched by Vodafone
All you Zoozoo lovers out there we have n announcement to make. Vodafone has just announced and launched an online comic series featuring the much loved Super Zoozoo called "The Adventures of Super Zoozoo". The comic will be available exclusively on Vodafone Zoozoo's Facebook page, and will introduce fans and readers to the vast, black and white Zoozoo universe where crocodiles invade picnics and superheroes don't need secret identities.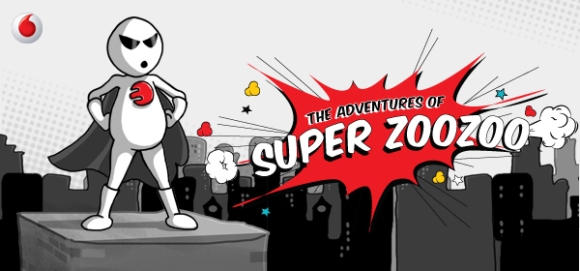 If you remember Super Zoozoo made his debut in 2011 to promote Vodafone's 3G campaign. In the 3G commercials, he was portrayed as a superhero with powers. The original idea of the comics is done by Vodafone's digital agency OgilvyOne Worldwide.

So what are you waiting for? Head for the Facebook page over here and indulge yourself in the world of Super Zoozoo!