Vivo V9 creates an absolutely stunning impression with its FullScreen notch-style design, it's the latest smartphone by Vivo. Running the newest Android 8.1 Oreo software adds the new swipe gestures to navigate the system. The Vivo V9 doesn't need the same old navigation buttons, this new gestures will let you fall in love when you start using it.
After the new FunTouch OS 4.0, Vivo has unveiled the gesture-based navigation which is quite similar to what iPhone X offers. When it looks like iPhone X, why not operate it like one. If not that, it's definitely a fun to play especially on Androids. Take a look how it works.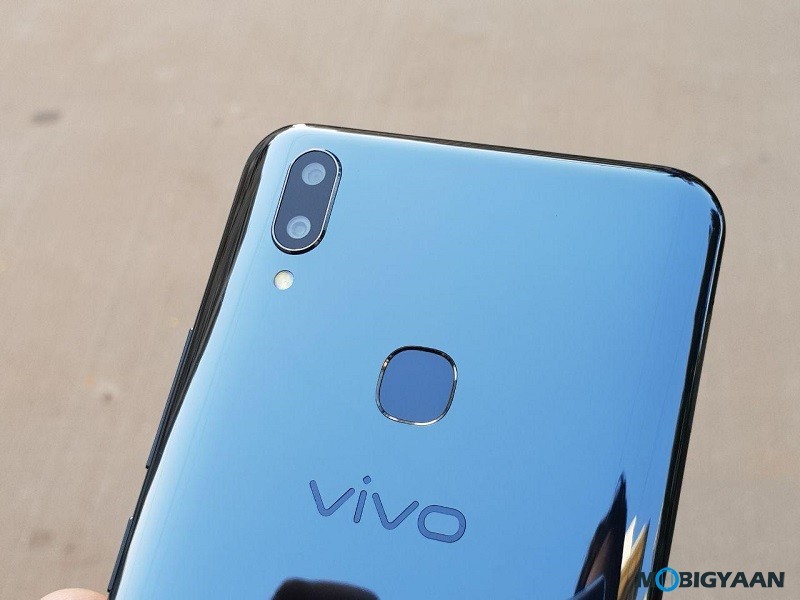 Vivo V9 Navigation Gestures Explained
First of all, you have to enable the gesture-based system navigation. to do that, just head to the Settings -> System navigation and tick the Navigation gestures option.
When you enable the System navigation gestures, the bottom navigation bar will be removed and three bars will be visible for swipes. The bars can be interchanged with the dots in the 'Order and style of navigation gestures'. There are a total of 5 types of gestures all work with swiping from the bottom to the top.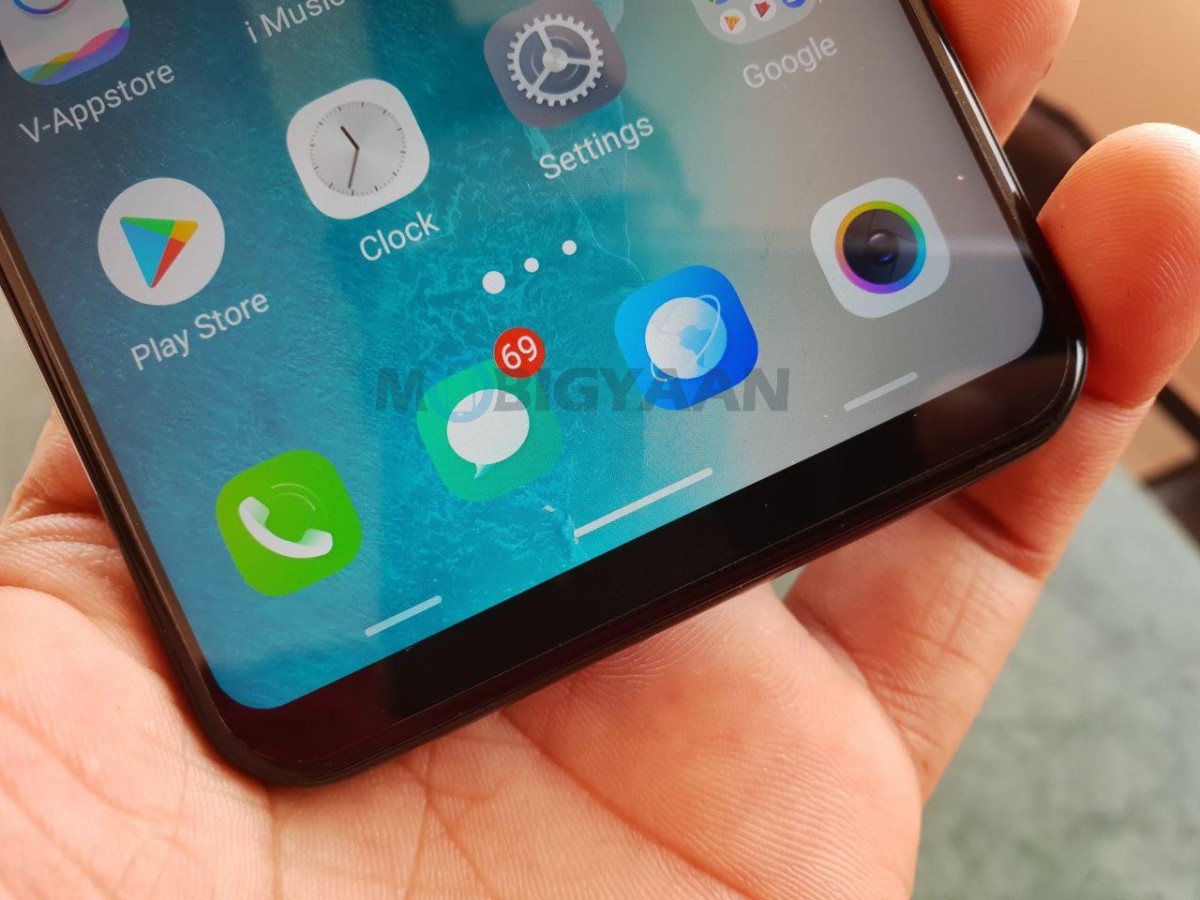 Swipe from the Left
Doing a swipe from the left side to upwards will trigger the Control Center. earlier it can be opened from anywhere swiping from the bottom, but now only from the left side. The other sides are reserved for different functions.
Swipe from the Center
Swiping from the center will return to the Homescreen regardless of any screen. It's the same gesture that works as a Homescreen button.
Swipe from the Right
The third one with swiping from the right side will go back to the previous screen. It works as a back button on the phone.
Swipe from the Center and hold
To open recent apps, this gesture will enable you to go to the recent apps menu by swiping from the center to the upwards and hold for 1-second.
Swipe the navigation bars or dots
Quickly switch between apps by swiping on the navigation bars/dots either from the left side or right side to access the adjacent app running. It works similar to the native quick switch feature of the Android, however, with swipe gestures.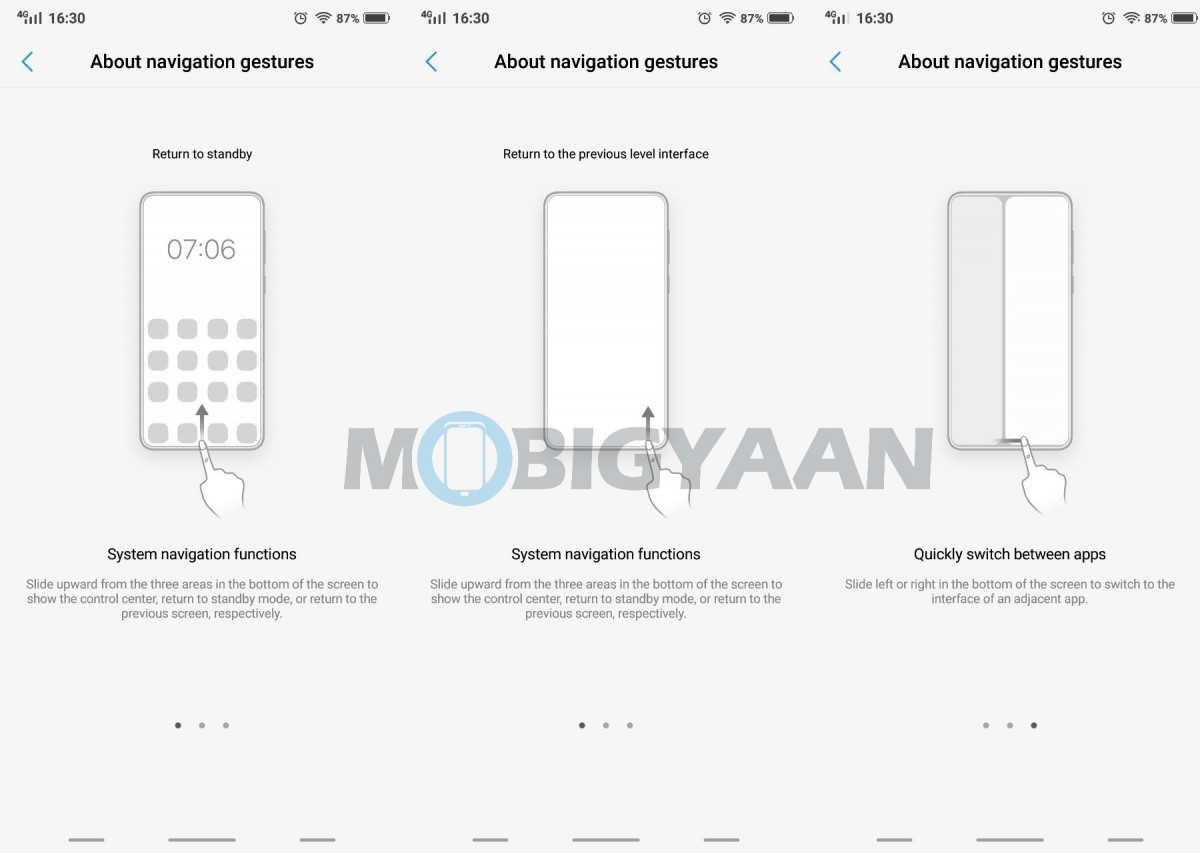 Visit more stuff here at How-To Guides