Samsung launches Galaxy J2 Pro 'smartphone' that doesn't connect to the Internet
Samsung could have done better with the naming though
When we talk about a smartphone, one of the first things that come to our mind is Internet connectivity. Without Internet connectivity, a smartphone is kind of useless, unless you are a dinosaur. No Internet on a smartphone means that you cannot tell the world that you are headed off to Thailand to get a massage in a spa, or, share a picture of your candle light dinner on Instagram just to make your ex feel jealous. However, South Korean tech giant Samsung thinks the world needs a 'smartphone' that doesn't connect to the Internet, hence, it has launched the Samsung Galaxy J2 Pro.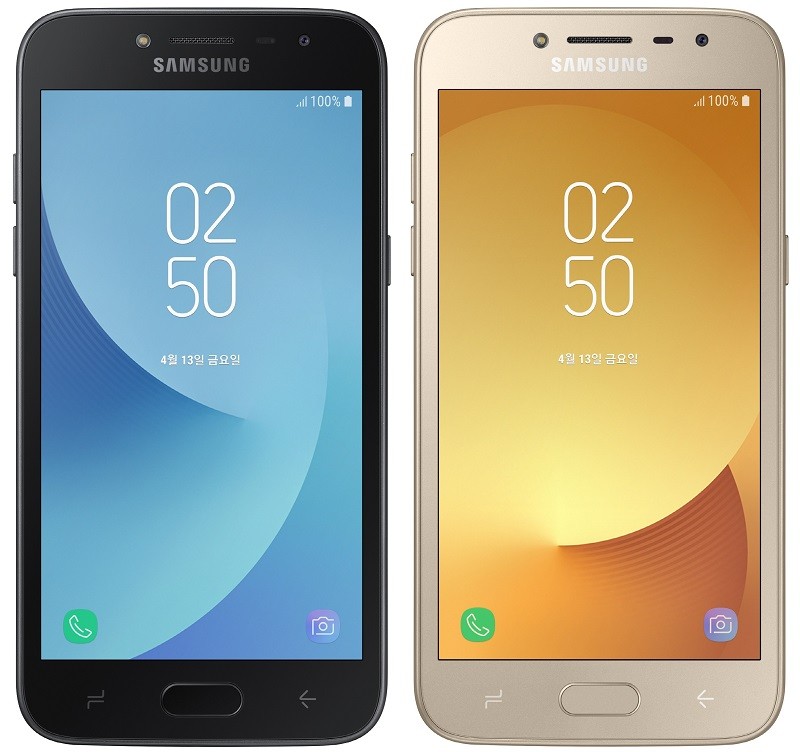 Yes. The Samsung Galaxy J2 Pro is a 'smartphone' that doesn't connect to the Internet because it doesn't come with connectivity options like 3G, 4G or even Wi-Fi. Well, what good is a smartphone then if it doesn't connect to the Internet? Apparently, it's good for senior citizens who couldn't learn to use smartphones easily and only want a phone that can make calls, receive calls and send messages.
You might say that if calling and SMS is what's needed, then senior citizens are better off buying a feature phone. Well, that's true, but feature phones come with smaller screens, and a phone with bigger screen would be ideal for aged people as they often have issues reading what's written in smaller fonts.
Moreover, the Samsung Galaxy J2 Pro can also be an ideal 'smartphone' for those parents who don't want their kids to go online and watch videos on YouTube or YouTube Kids, because these apps have been suggesting controversial content that's unsuitable for kids. With the Galaxy J2 Pro, parents can keep their kids confined to the content that they think is safe to watch by loading it onto the smartphone offline.
Furthermore, this smartphone can also be useful to students who have a tough time concentrating on studies when they have a smartphone with Internet connectivity lying around them. However, we wonder if students will actually like this smartphone because of the lack of Internet connectivity.
That said, as far as technical specifications of the Samsung Galaxy J2 Pro are concerned, this smartphone features a 5-inch Super AMOLED display with a resolution of 960 x 540 pixels. It is powered by a 1.4 GHz quad-core processor that's paired with 1.5 GB of RAM.
The Galaxy J2 Pro also comes with an 8 MP rear camera and a 5 MP front camera, and, packs in a 2600 mAh battery that fuels the entire package. On the software side of things, the Galaxy J2 Pro should be running Android, but Samsung hasn't mentioned which version. Having said that, the Galaxy J2 Pro comes pre-installed with an offline dictionary app called DioDict4 that translates between English and Korean languages. Yes, it means that this smartphone is only available in Samsung's home country South Korea.
Samsung Galaxy J2 Pro Specifications
CPU: 1.4 GHz quad-core processor
RAM: 1.5 GB
Operating System: Android (version unknown)
Display: 5-inch qHD (960 x 540 pixels) Super AMOLED display
Rear Camera: 8 MP with LED flash
Front Camera: 5 MP with flash
Internal Storage: 16 GB
External Storage: Expandable via microSD card
Colors: Black, Gold
Battery: 2600 mAh
Samsung Galaxy J2 Pro Price and Availability
Price: 199,100 South Korean Won (around $186/₹12,116)
Availability: Available for purchase in South Korea. No word on availability in other markets
Samsung Galaxy J2 Pro Offers
Students buying the Galaxy J2 Pro till June 2018 will be offered full refund of the purchase price when they upgrade to Galaxy A, Galaxy S or Galaxy Note series smartphone