If you are into the habit of reading news (no pun, we get it), you must be aware of the trouble that social media giant Facebook is currently in because of different reasons like data theft and deleting Mark Zuckerberg's messages from recipients' inboxes. Well, another piece of important news that you may not have come across is the YouTube Kids app suggesting controversial videos to the kids.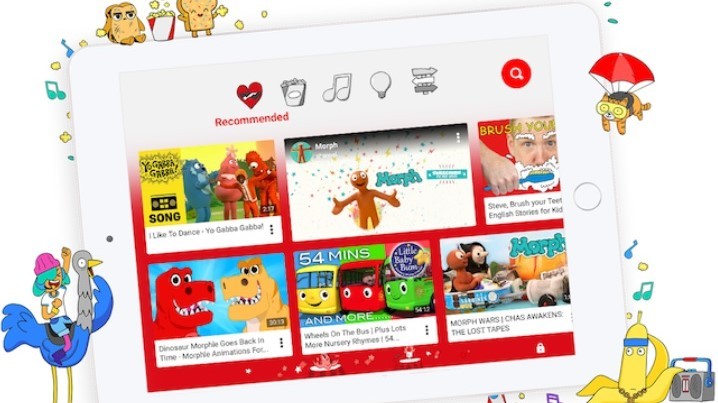 Yes. You read that right. The app which is built to provide a safer online experience to the kids while watching videos on YouTube is showing them controversial videos that they otherwise shouldn't watch. According to a report from Business Insider last month, the YouTube Kids app was suggesting videos that were unsuitable for kids.
The app suggested videos related to conspiracy theories about the moon landing, the shape of Earth, and even aliens. Moreover, it also suggested conspiracy videos which claimed that our planet Earth was ruled by reptile-human hybrids.
Well, this happened because of the algorithms that YouTube has deployed, and hence, to make sure something like this doesn't happen again, YouTube is reportedly planning to release another version of the YouTube Kids app that will show videos curated by humans.
This information was passed down to the folks over at BuzzFeed by a person familiar with YouTube's plans. According to the information received by BuzzFeed, this new YouTube Kids app will not rely on any algorithms and will only show videos from channels that have been handpicked by a team of YouTube curators.
Well, that doesn't mean the algorithm-based YouTube Kids app will be gone, it will actually co-exist alongside the human-curated app, giving parents an option to choose the one they prefer.
The source also told BuzzFeed that YouTube plans to release this human-curated YouTube Kids app in the coming weeks, but, YouTube hasn't given any confirmation on this matter yet.
"We are always working to update and improve YouTube Kids, however we don't comment on rumor or speculation." said YouTube.
Well, it's kind of ironic to see that an app built especially for kids shows them videos they shouldn't watch, only because YouTube's systems "miss the mark". However, instead of releasing a different version of the YouTube Kids app, we are of the opinion that YouTube is better off making changes to the existing app to avoid any confusion. What do you think?