Symbian faring better than iOS and Android

According to StatCounter, Symbian OS has been doing much better than iOS and Android since 2009. Now this is not regarding sales or handset manufacturing statistics, this is regarding mobile web browsing sorted by smartphone OS.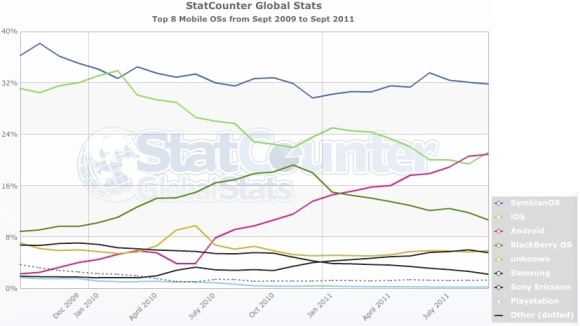 From the graph it is evident that web usage on Symbian devices, has been far more than other mobile platforms and iOS and BlackBerry are actually going down.
Android is the only platform that is rising at a very rapid rate.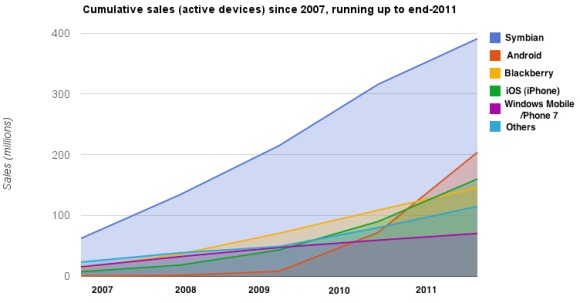 Cumulative sales from 2007 to 2011 have also been very impressive for Symbian as it still leads the charts with numbers reaching upto 400 million.
So love it or hate it, Symbian is still hanging in there and we hope it gets better as Nokia has already outsourced all of Symbian development and research to Accenture.