Recently, we saw an announcement in WWDC 2018 that there would be a measuring app in iOS 12. The thing which you might not know is that this feature has been previously available on Tango devices through an app. Yup, we are talking about the Measure app developed by Google. But due to the recent advancements in AR technology, these types of apps which were only made for Tango are slowly trickling down its way to the mainstream devices, or at least those which supports ARCore.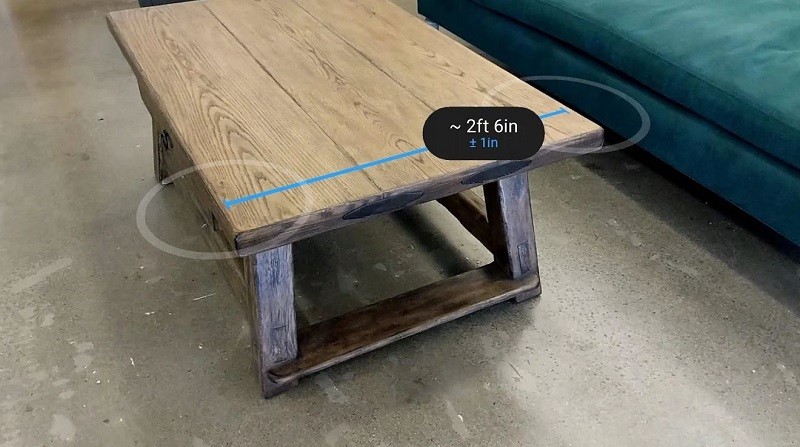 If you know a little bit about how AR works, then this app is going to be easy to use for you. Just place two markers in the real-world environment and get the distance between those points. Easy, isn't it? Check out this video to know for yourself.
The measure app can calculate the length or height of large as well as small objects. It might just struggle a bit on large and plain surfaces, like ceilings or even bare walls. But, it comes in handy when you want to measure some things in public places like malls, stores, etc. We know it feels inconvenient to use measuring tape at such places.
Even if you don't want to use it to measure things outside, it's just a fun app to play with. If you want to want to use this app, go ahead and download it either from ApkMirror or Play Store. Note that this app supports only those devices which have the ARCore support.