Tata DOCOMO (Andhra Pradesh) introduces 'Privilege Card' to celebrate Dusherra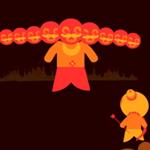 To perk-up the festive spirit for this Dusherra, Tata DOCOMO has introduced the 'Privilege Card' for its customers in Andhra Pradesh. This card provides an opportunity to all its users to avail discounts and offers in more than 100 merchant establishments in Hyderabad.
Now, both Prepay and Postpay customers can celebrate this festive occasion with their near and dear ones by availing discounts in restaurants, pubs, resorts or jewelers in twin cities. Customers can also know the latest tie-ups and offers by calling toll-free number 52222.