In India, the DTH (Direct-To-Home) technology is growing popular these days while the HD quality has gained much recognition, DTH connection also gives you HD channels despite being a few number HD channels broadcasting in India. You might be aware of the most well-known DTH providers and the Tata Sky is among them. Tata Sky appears to be one of the best DTH service providers in India offering services at affordable tariffs. With so many features to offer, there are a few features of Tata Sky HD+ Transfer that will surprise you. Here's an overview of features of Tata Sky HD+ Transfer that you need to know if you are a subscriber of Tata Sky DTH service.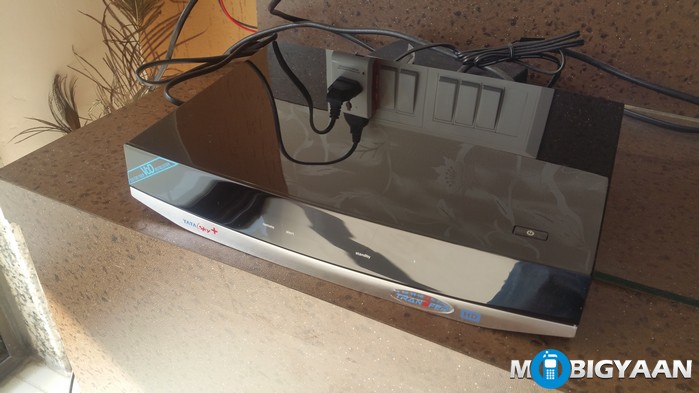 Tata Sky HD+ Transfer features overview
These features of Tata Sky HD+ Transfer will make your TV do much more than just a regular TV. With these features, turn your television into a perfect entertainment device. Watch, record, pause, play, resume, rewind and forward the TV shows just the way you like. Store your favourite movies and view them later. Enjoy live TV on your mobile devices and more. With that being said, let's check them out.
1) Everywhere TV – Live shows on the go
Tata Sky HD+ Transfer has a feature called Everywhere TV what enables you to watch any live videos on your mobile devices. You can enjoy the live TV on the go. It supports iPhones, iPads, Android devices, PC and Mac.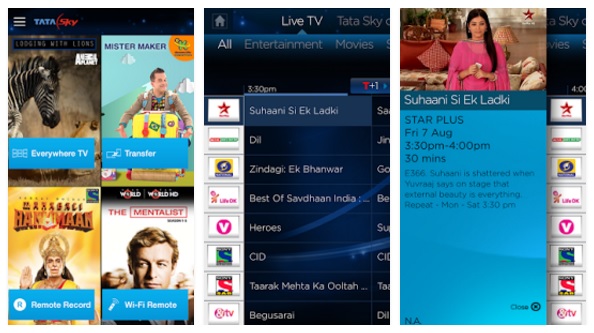 Download Everywhere TV app on your mobile device
Unfortunately, Windows phone isn't yet supported.
2) Pause Live TV
You can pause the live shows at a push of a button, be it a live event or live sports like football or cricket match. Play it your way and never miss any tv channels or favourite shows just because there aren't any ad-breaks in the live shows. You can also rewind the moments if you want to watch it again or forward the moments if you want to skip by using this feature. Pause it anytime you like and resume at your comfort. Skip the scenes you find it boring.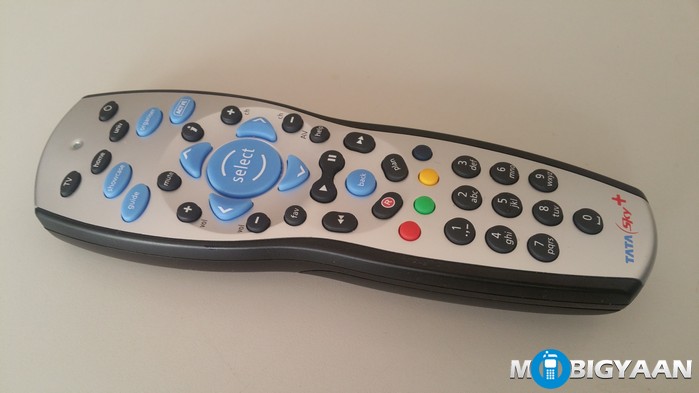 3) Record your favourite shows in HD
Using this feature, record your favourite shows in High Definition. All your shows and movies you watch on Tata Sky HD+ Transfer can be recorded with ease. Use the remote control to record Live TV shows and save it on your DTH set top box storage. You can view them at anytime.
4) 500 GB of storage to save recorded media
Tata Sky gives you 500 GB of storage on your set top box. The 500 GB is useful when you record your favourite TV shows and movies. Play the stuff you have recorded and access it on your command.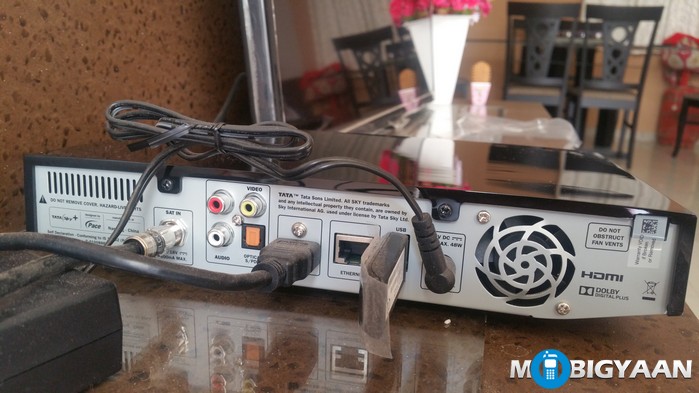 5) Transfer and Watch Recorded Media
You can easily transfer recorded content from your Tata Sky HD+ Transfer set top box to your mobile devices using a Wi-Fi connection. After you transfer your favourite media content on the registered device, you can view recorded content like videos or movies from any place on your device. You don't need any internet or Wi-Fi connection to access your recorded media.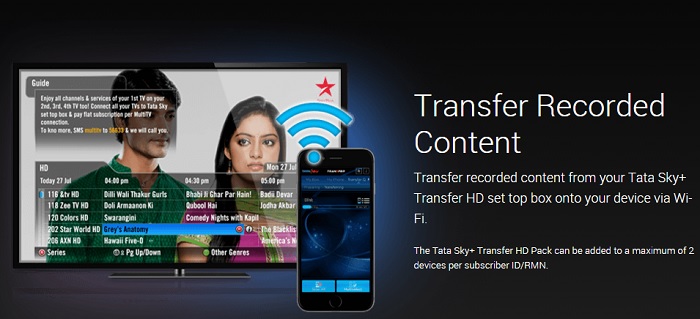 6) Video on Demand
Tata Sky HD+ Transfer has an immense feature in which one can watch movies, episodes, or videos whenever needed by using the Video On Demand service. If you make unexpected plans for a movie with friends at your home, this feature comes in handy.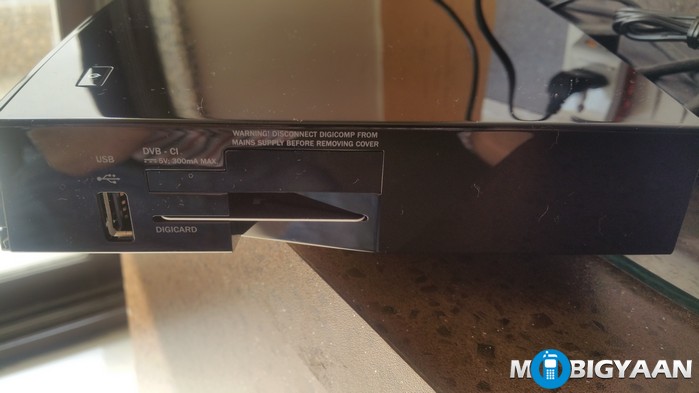 7) Pay for what you watch
If you are the one with a personalized plan or a package consisting of numerous channels available on TV then you will certainly feel like why should you pay for the channels that you aren't going to watch just because you aren't interested in those channels or they possess regional languages,  With Tata Sky HD+ Transfer, pay for only those channels that you want to watch. It is easier to select your desired channels with Tata Sky.
For people who already have a Tata Sky connection, they can take advantage of these cool features. If you have spotted any more features which aren't mentioned here, share us in the comments.