Exactly a month ago, Telegram announced Telegram Passport that facilitates secure storage and sharing of identification documents. This feature was rolled out with update version 4.9. Well now, Telegram has rolled out update 4.9.1 for both iOS and Android users with features like chat exports, notification exceptions, and more.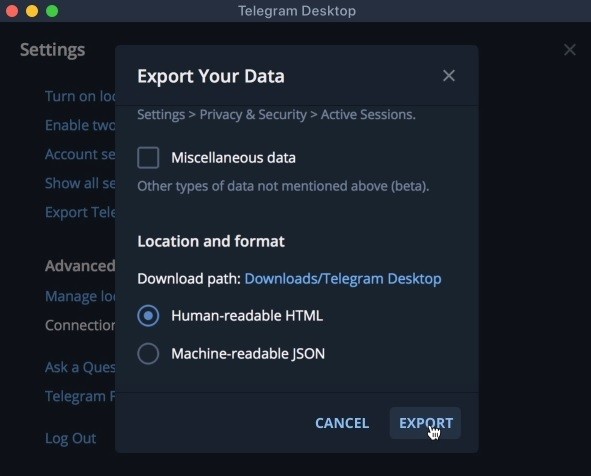 With the latest update, it's now possible for Telegram users to export their chats. In fact, users can not only export their chats, but can also export other data like photos and contacts. To export data, users will have to install the latest version of Telegram Desktop on their computer and then head over to the Settings > Export Telegram data menu to download the data. To export individual chats, users will have to click on the '…' button by opening that particular chat and then click on 'Export chat history'. All your data can be exported either in HTML file or in JSON file.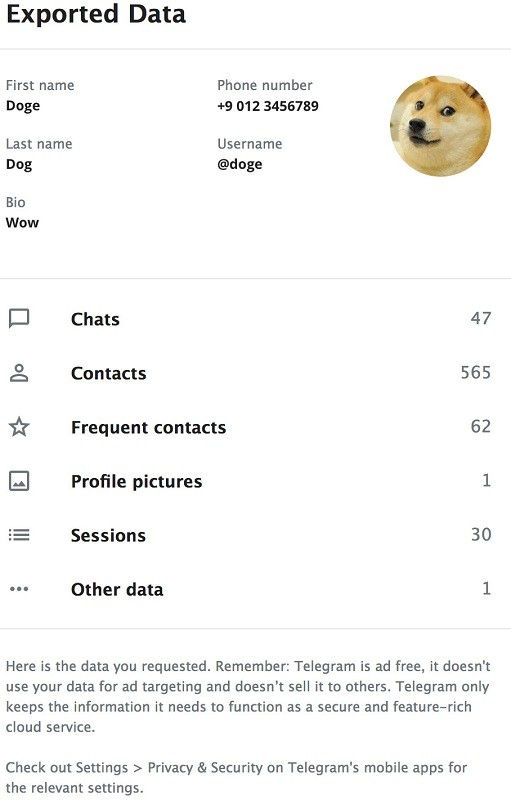 In addition to this, Telegram has also introduced Exceptions in notifications that allow users to see which chats are excluded from the global settings that are defined under the Settings > Notifications menu. In a way, this makes it easier for the users to mute or un-mute multiple chats from one place easily.
Lastly, Telegram has also made some improvements to Telegram Passport that was introduced last month. Telegram Passport has now been updated to support names in their original languages. Passport now also supports some "additional types" of documents. Although Telegram didn't reveal exactly what types of documents are now supported by Passport. Having said that, Telegram says that they have further "strengthened the algorithms that encrypt Passport data to better protect your data against hacking attacks coming from Telegram".
When Telegram Passport was announced last month, it only worked with ePayments.com, but now, Passport has been integrated with more services. They are: Sum & Substance (KYC & user verification), CEX.IO and Xena (cryptocurrency exchanges), CryptoPay (wallet), YouDrive (carsharing), Profi and Worki (job marketplaces), Minter Network and Minexcoin (blockchain startups), KICKICO, Cryptonomos and ICOadmin (ICO platforms).
Make sure you are using the latest version of Telegram to be able to use all the aforementioned features.
Download Link: Telegram for Android | Telegram for iOS | Telegram for Desktop