After rolling out custom theme support for the Desktop app last month, Telegram is now rolling out this feature to its Android app as well.
Until now, you could only see the same theme across the entire app which might have felt boring to some of you out there. But, starting today, apart from the default theme, users will be able to choose from two more themes – Blue and Dark. The Blue theme is, well, blue in color, and, the Dark theme applies black color across the entire app. This theme is useful if you are in to chatting at night with lights off, or, want to save some battery.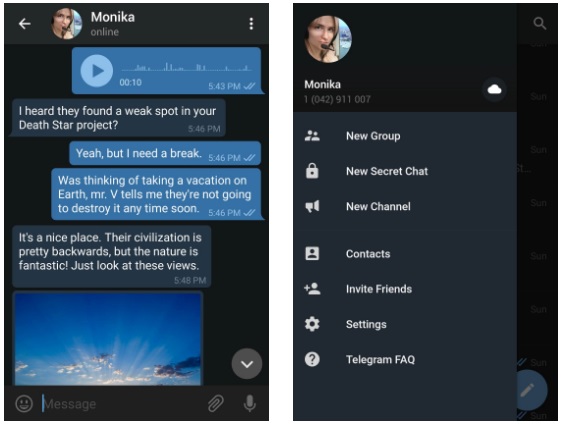 If you don't like the themes provided by Telegram, you can go ahead and create your own theme as well. You can choose the color from the color palette for different elements of the app. Once done creating your custom theme for the app, you can apply and also share it with your friends if you want to.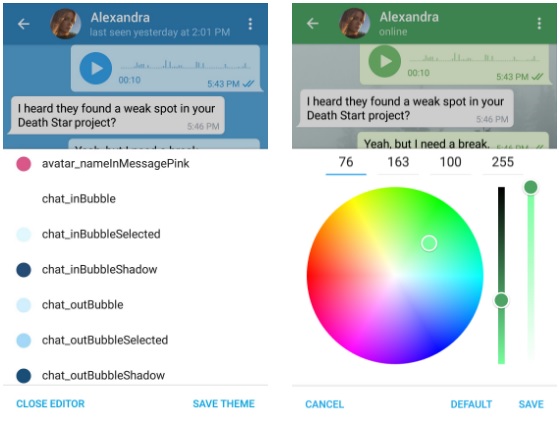 If you are on iOS, well, you will have to wait for a couple of weeks, however, Telegram has said that they  are "building something different". We don't know what it would be, but we hope that it will make it to Android app as well. By the way, you can also head on to the @Themes channel to check out user created themes for the Android and Desktop app.