Even as most of the messenger apps including the Google Duo are implementing Voice Calling feature, Telegram has now finally implemented the much-awaited feature.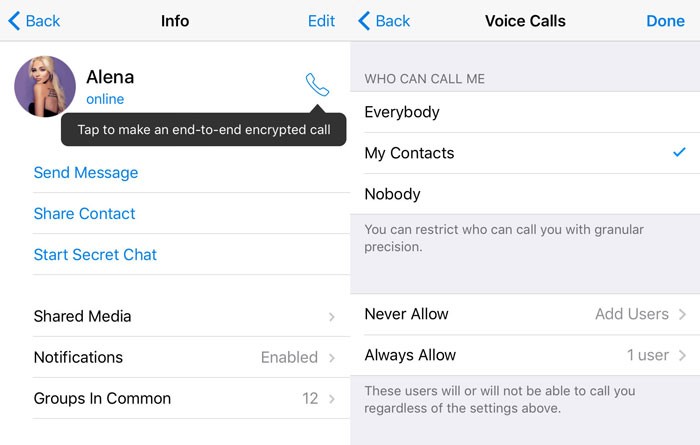 Telegram has announced the introduction of Voice Calls for its messaging app. The feature, which is available with update v.3.18, offers secure, crystal-clear calls which apparently are powered by Artificial Intelligence. The feature is being rolled out starting with Western Europe and is expected to reach all users globally in the next few days.
While Telegram has kept the voice calling feature easy to use, it boasts of having added quite a few neat features within. For starters, the voice calls are built using the end-to-end encryption of Telegram's Secret Chats, thus making it secure
Further, to make the calls fast, Telegram is using peer-to-peer connection with audio codecs to save traffic while providing crystal-clear quality. However, if the connection cannot be established, Telegram will use its closest server to connect.
To improve the quality of the calls, Telegram has deployed artificial intelligence, which would learn the device feedback on parameters like network speed, ping times, packet loss percentage. These parameters are then optimized to improve the quality of future calls.
Interestingly, Telegram has introduced quite a few controls for the voice calling feature. For example, users can control who can and who can't call. Further, users can switch voice calls off altogether, blocking anyone and everyone from calling. Additionally, users can enable the Use Less Data option to reduce the data consumption.