Back in March this year, instant messaging app Telegram, that's popular amongst tech and security enthusiasts, reached the milestone of 200 Million active users. However, apart from announcing this achievement, Telegram also rolled out an update that brought in features like Sticker Suggestions, Multi-Shot Sending and more. Well now, months later, Telegram is rolling out another update that brings in features like replaceable media, text hyperlinks and much more.
Replaceable Media
If you already use Telegram, you must be aware that Telegram lets you delete the message for everyone if you have sent it by mistake. This not only applies to text messages, but all the messages that include photos, videos, etc. Well, with the latest update, Telegram makes things a bit easier for you by allowing you to replace the photos or videos that you send mistakenly. Moreover, you can now also add a caption to the photos/videos that previously didn't have one. You can check out the video above to see how this works.
Listen to voice messages at 2x speed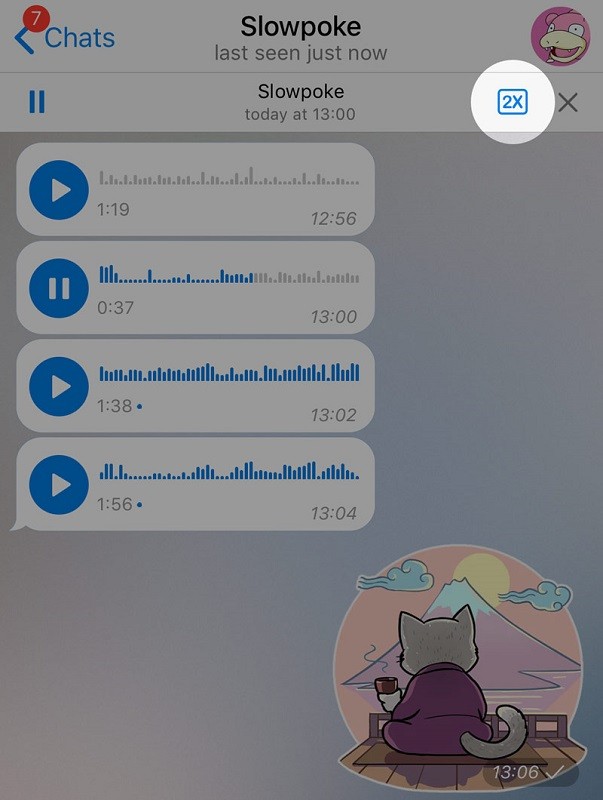 Listening to long voice messages can at times turn out to be boring, hence, Telegram with the latest update now allows users to listen to the voice messages at 2x speed. All they have to do is tap on the 2x button when a voice message is playing to play it faster.
Share more details of a contact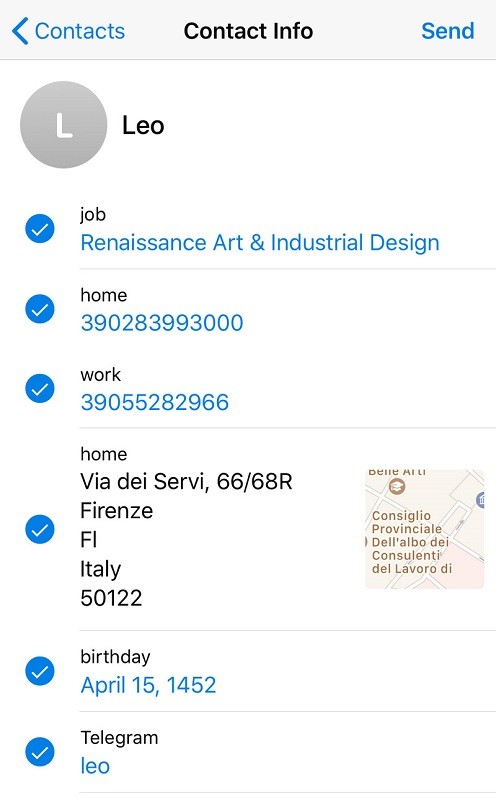 There can be times when you want to share more information about a person, but you can only share the phone number of that person when sharing his contact. Well now, Telegram lets you share more details at once. All you have to do is select the fields with data that you want to share before hitting the 'Send' button
Chat Previews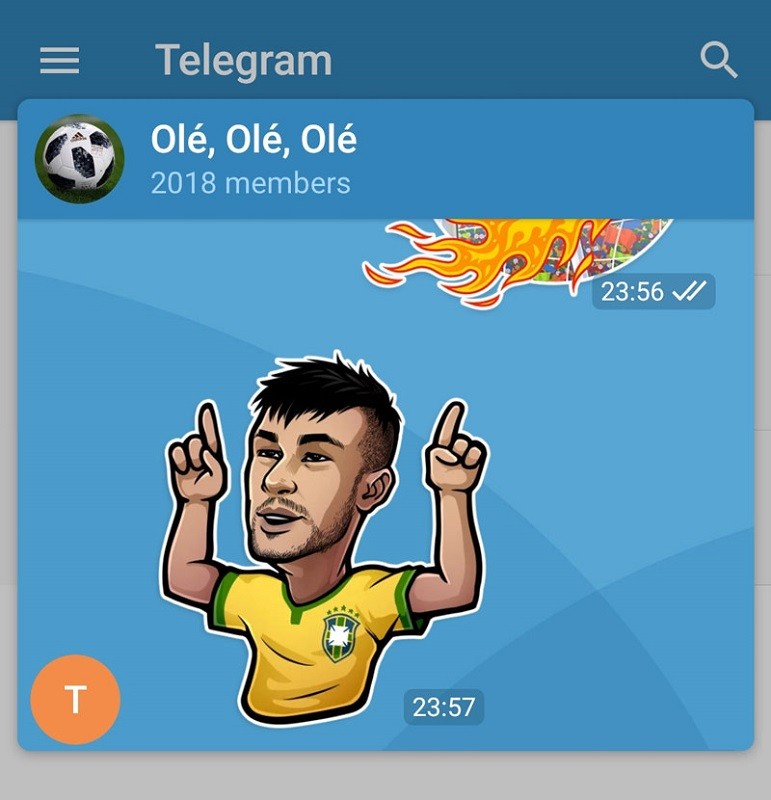 With chat previews, users can now quickly take a look at their chat with someone by tapping and holding the profile picture in the chat list.
Text Hyperlinks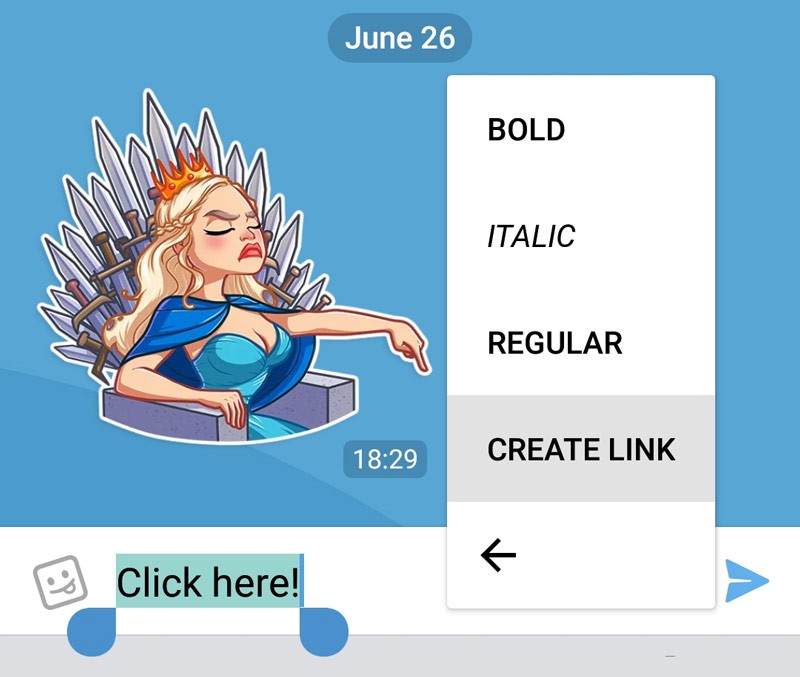 With the latest update, Android users can now now add a hyperlink to the text. To do so, they have to select the text, then click on the 'Create Link' option, and then add the link they want. Simple.
Mark messages as Read or Unread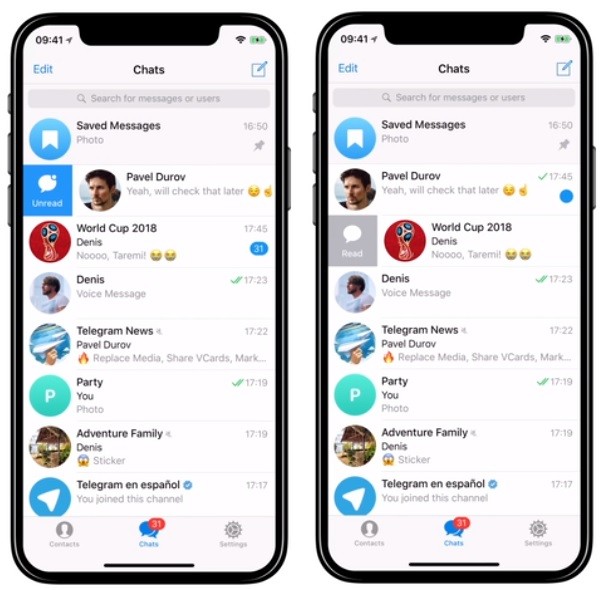 Telegram now also lets you mark the important chats as 'Unread' and the ones that aren't important, or less important, as 'Read'. To do so, an Android user has to simply long-press on the chat in the chat list and then select the 'Mark as Read' or 'Mark as Unread' option. And, an iOS user has to simply swipe right on the chat in the chat list.
Other features
Apart from all the features mentioned above, the latest update also makes it possible for the users to cancel the sending messages before they are sent. In addition to that, whenever you open a Global Search now and then go back, you will return to the search results and keep your position in the list.
The aforementioned features are rolled out to Android users with update 4.8.10, and, to iOS users with update 4.8.3. However, certain features like chat previews, text hyperlinks and the ability to cancel sending messages before they are sent are only available for Android users.
If you haven't got these features yet, make sure you are using the latest version of the app by heading over to the links given below.
Download Link: Telegram for Android | Telegram for iOS