The two popular instant messaging service, Telegram, and WhatsApp are very identical when it comes to the features they provide. However, they are different in terms of functionality they present to its users. Telegram came after WhatsApp and became popular. Is it better than WhatsApp? Or WhatsApp is the only messaging app that you should use? Let us see Telegram vs WhatsApp fight, to find out which one is better.
Telegram vs WhatsApp – Which one is better
Telegram and WhatsApp share similar features yet different when used. They both use a phone number to create an account, both are used to send instant messages to your contacts. Both the services are accessible from a mobile phone as well as from a browser. Then why there are differences. Which one has to be considered over the other?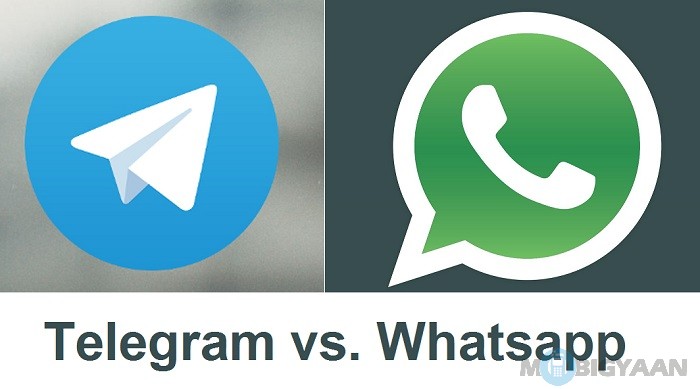 Why Telegram?
1000 members group limit – Telegram supports groups with a limit of 1000 members on a single group while the WhatsApp isn't even close to it. WhatsApp recently increased the limit of the group members that accommodates 256 users in the group chats which is still not at par compared to Telegram. Though it's still in a BETA phase.
1.5 GB videos and 320 Kbps music sharing – Nowadays a large number of smartphones support HD videos and a normal 30 seconds full HD video can take ~60MB. Telegram supports video sharing with a limit of 1.5 GB and music sharing with high-quality 320 Kbps. Just that WhatsApp allows the users to share videos and music to their contacts, there is a limit too on how much can be transferred. The maximum limit of a video on WhatsApp is 16 MB albeit the video will be compressed to 16 MB but sometimes the video isn't shared as full length if the duration is long.
Secure Chat – All the messages that are sent through secret chat are encrypted and cannot be saved on a server yet an end to end (P2P) conversation with an option to self-destruct. To enable it, go to Contacts -> New Secret Chat.
Send High-Quality Images – The users can send high-quality images to their contacts. WhatsApp doesn't let you send the full quality of the image as it compresses the image to an extent that reduces the size as well as the quality. This trait is been be useful to save mobile data.
Other than that, Telegram also supports all file types as well as a live support over chat which WhatsApp doesn't. Moreover, Telegram also supports usernames, stickers and can broadcast channels to unlimited users.
Why WhatsApp
Popularity and User Database – Telegram has many features better than WhasApp, still people use WhatsApp messenger because of the popularity and the user database. WhatsApp has over 1 billion monthly active users. Because your friends and relatives use WhatsApp, it makes you want to move on to the WhatsApp. Other things are that you aren't familiar with Telegram or it sounds new to you and you stick to WhatsApp. Nevertheless, WhatsApp is still among the best message service available.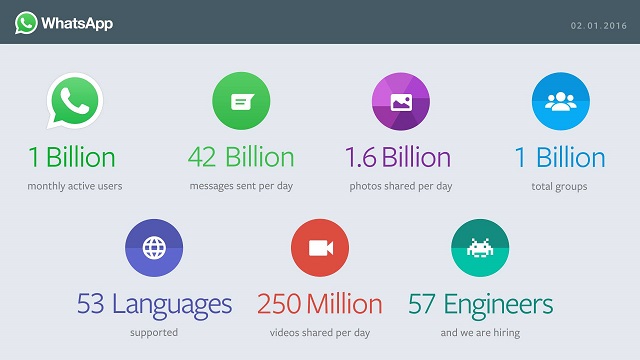 Voice Calling – An added feature to WhatsApp is the voice calling which lacks in the Telegram app. Telegram doesn't support voice calling as of now. Soon WhatsApp is  also planning to bring video calling feature.
In terms of features, Telegram seems much better. Despite the above-stated features of Telegram, why people still use Whatsapp? Telegram has everything better than WhatsApp and features a good instant messaging service. It is because WhatsApp holds a strong number of users which Telegram doesn't. Hence, WhatsApp is leading ahead. If people aren't using Telegram they should, at least, give it a try.
What do you think about the Telegram vs WhatsApp showdown? Which instant messaging service you are using apart from Telegram and WhatsApp? Share with us in the comments.