After making the users wait for a very long time, Temple Run was finally released on Windows Phone yesterday but it still did not make the users happy. The users who downloaded the game yesterday, ready for hours of gameplay, were somewhat disappointed.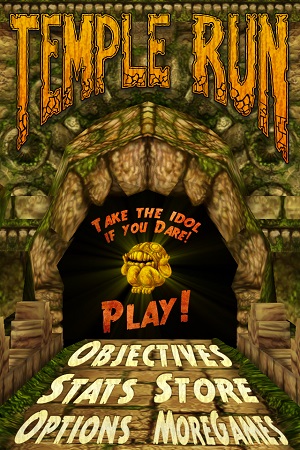 A number of issues were faced with the Temple Run game which was released to the Windows Phone yesterday. For starters, there is no Xbox Live support, the Tile pinning to the Start screen wasn't working. There was some lag experience in the gameplay. Worst of all, there was no support for devices with 512 MB RAM (which are quite many).
Taking into consideration the complaints, an update to the game was released immediately. While the Temple Run version 1.5 is no way better at least the Tile issue has been fixed. After the update, the user is expected to unpin and re-pin the game to the Start screen. Till now there is still no support for devices with 512 MB RAM and this issue should have been dealt with first.
You can download the updated version of Temple Run in the Windows Phone Store.