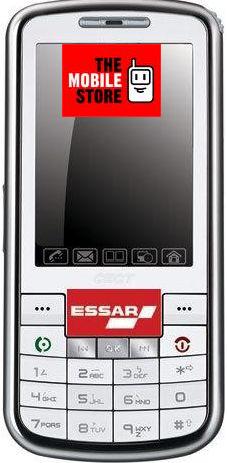 Essar Telecom Retail that operates The MobileStore an Essar group company is ready to introduce its own Branded Mobile Phone.The company is all set to introduce the Mobile Phone by end of April.
"We are seriously looking at launching our own mobile brand, offering a complete range of handsets to bring better value to our customers. We are currently negotiating with a couple of original equipment manufacturers (OEM)," Rajiv Agarwal, chief executive officer and director, The MobileStore, said, while refusing to give details.
The Mobile Store has decided its target segment – youth – and has fixed the price range to Rs2500 – Rs10000, since the company aims at meeting the challenges forged ahead by the competitive products, especially Univercell, a Chennai-based retail store and HotSpot of the Spice group."At present, we have 450 stores in 70 cities. We intend to open up to 1,700 outlets by year-end and touch the 2,500-mark by 2010, covering 600 cities. We also plan hike the employee headcount to 10,000 people from 2,500," Agarwal said.
According to Agarwal, The MobileStore, which currently generates revenues of Rs 1,200 crore annually, is set to touch the Rs 4,000 crore-top line mark by next year on the back of the rapid expansion of its retail network.
The handset market in India is expected to touch 120 million units this year, as against 80 million last year.