The tiny Galaxy Pocket announced by Samsung
Samsung has announced another Android device in its Galaxy range which is a small smartphone that will fit even in your small pockets. The Galaxy Pocket is the newest handset from the Korean giant which is pretty small, but no tiny on features.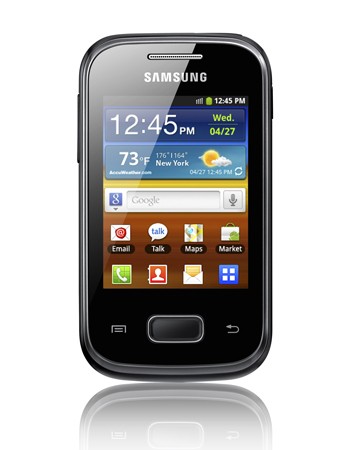 The handset has a 2.8 inch display, an 832MHz processor, Wi-Fi, 2 MP camera, FM radio, 3G HSDPA, 3GB internal memory with expandable memory up to 32GB and yes, it will run on Android 2.3 with the TouchWiz UI.

Now that's a budgeted Android smartphone with no compromise on the manufacturer front. The smartphone is expected to arrive soon. No clue about the prices, but if the Galaxy Y is for Rs. 7,500 (approx), we can expect this to be around Rs. 5,000 (just a guess). We'll keep an eye on this little device if it makes any news, till then check out the full specs of the handset below.