In an industry first, Indian telecom operator Airtel announced that it's postpaid customers will now be able to carry over their unused mobile data to next month. This benefit will be offered to postpaid customers under Airtel's Postpaid Promise program which is a part of Airtel's Project Next.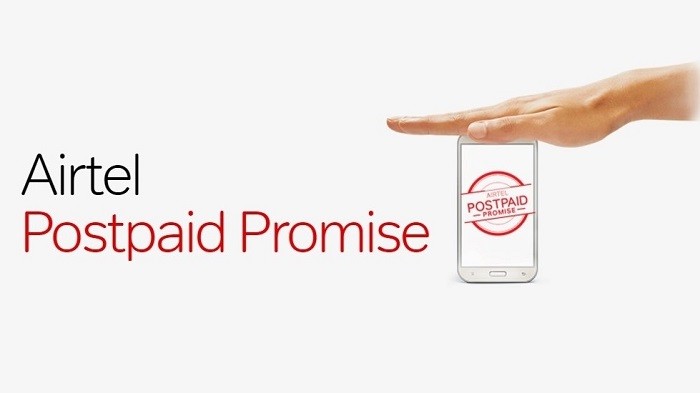 Well, that's not the only thing though that Airtel postpaid customers are offered under the Postpaid Promise program. Customers are also offered savings on family plans, coverage of expenses on mobile damage and much more. Let's take a detailed look at all of them.
1) Data Roll Over Promise
Like we already said, Airtel postpaid customers will now be able to roll over their unused mobile data to next month which means that their mobile data won't be wasted. For example, if you have 1.5 GB of unused data for the month of June and have 5 GB of data for the month of July, then, you will have a total of 6.5 GB of mobile data which can be used for the month of July.
2) One plan for your entire family
Airtel postpaid customers no longer need to subscribe to different plans for different family members. They can now buy one postpaid plan for their entire family and can also save up to 20% on their mobile bills. Airtel has also made it easier to add a family member to the family plan. Customers just need to download the myAirtel app, click on the family banner, add family member(s) to their plan and ask them to verify via SMS. That's it. Besides, members under the Family Plan can also share their Internet along with other members of the plan.
3) Protection to smartphone against accidental/liquid damage and malware
Airtel has also introduced 'Airtel Secure' which offers various types of security to postpaid customer's smartphone. First is the accidental/liquid damage protection under which if the customer's smartphone is damaged, Airtel will arrange for its pick-up and get it repaired from an authorized service center. Once the smartphone is repaired, it will be delivered back to the customer. This solution is available to the smartphones that are up to two years old.
Airtel Secure also comes with Norton Mobile Security Suite which comes with anti-malware and app advisor. It also offers web protection so that users are safe from phishing and other malicious websites. Postpaid customers can get this handset damage protection and protection against malware for as low as ₹49/month.
4) Free calls on National and International Roaming
Roaming, be it national or international, is where customers end up paying more for receiving the calls. Well, Airtel is now offering its postpaid customers unlimited incoming calls on national roaming and international roaming. Plans for international roaming differ by country, however, there are national roaming plans which are offering unlimited incoming as well as outgoing calls.
5) Free Airtel TV subscription
Postpaid customers will be offered content from Eros Now, HOOQ, Sony LIV, YouTube and Dailymotion for free on Airtel TV app.
So, that's what Airtel's postpaid customers will get under it's Postpaid Promise program. You can head on to Airtel's website to know more.