You don't need a lot of money to make your dreams come true. Or hard work. Or intellect. We bring you the shortcut to your dreams, literally. Japanese app Yumemiru or See the dream creates scenarios to give you dreams of money, love and travel. Interested, read on.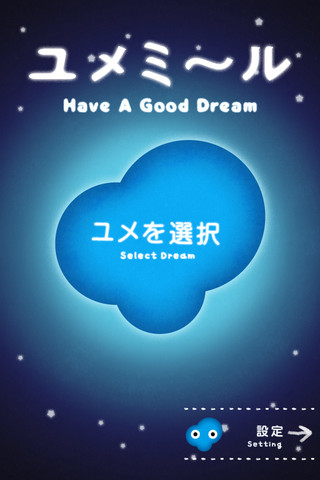 This app includes eight scenarios to stimulate and influence your dreams which also includes audio cues. After you select your favorite scenario and drift off to sleep, the app will work on a calculation of the Rapid Eye Movement (REM) stage. During this stage of sleep, you feel as you would feel while you are awake. It's a stage where anything will affect your thoughts in a potent way.
This app, we think will be a boon for those who are depressed with their lives. Also, continuous aspiration is a part of making your dreams come true. One thing we would like to warn you about is that the app currently comes only in a Japanese version. Also, in case you do not believe the concept a bit, the app might not work on you.
The app comes free in the iTunes as of now and in case you know a bit of Japanese, we would recommend it.