Why not keep just one remote for all your electronic devices? Smartphones these days come with extraordinary features, one of which is the IR Blaster that controls your infrared-enabled devices (TV, Air Conditioner) at your home. Most phones having an IR Blaster on top has a built-in app, however, it doesn't mean that it works for your TV. Since there are so many TVs and setup boxes out there, your built-in app may not support all devices. So, here are some best third party TV remote apps for Android you can get it on Google Play store.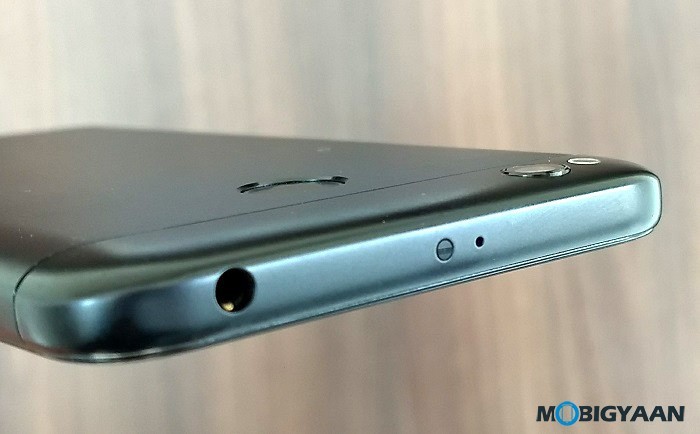 1) Smart IR Remote – AnyMote
If you ever need a universal TV remote app for Android phones, here's an app called Smart IR Remote – AnyMote. This is the most popular TV remote app for Androids and supports over 900,000 Android devices.
Smart IR Remote is not just for your TV but for every electronic device that supports IR commands. With Smart IR Remote, control everything at your home, be it TV, Set Top Box, DVD Player, Music System, Air Conditioner, etc. Moreover, the app supports colored themes so you can customize the remotes the way you like.
On top of that, it supports gesture-based inputs to control the remote. A unique feature it has is that whenever you receive a call, your TV will go mute automatically. It can be minimized with its floating chathead as well. If you have added a number of remotes, you can back it up and restore anytime.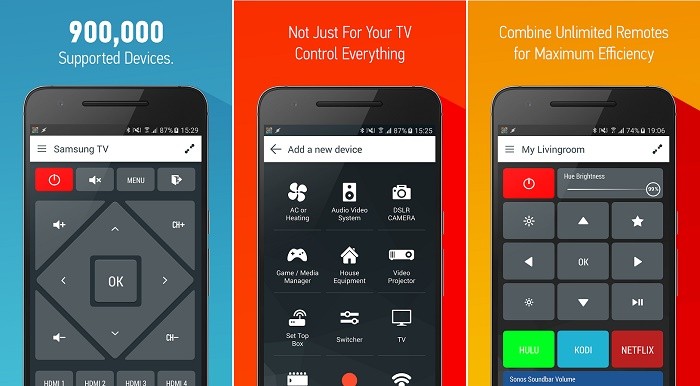 Features of Smart IR Remote – AnyMote
Mute/pause on phone calls
Floating Remote (chathead)
Get Smart IR Remote – AnyMote from Google Play
2) SURE Universal Remote
SURE Universal Remote is a very solid alternative just in case you want any more TV remote apps for Android. Like Anymote, this app also supports a huge number of devices. It also has legacy devices support. What's more is its easy-to-use interface. Control your TV, Air Conditioner, Set Top Box, and many more devices.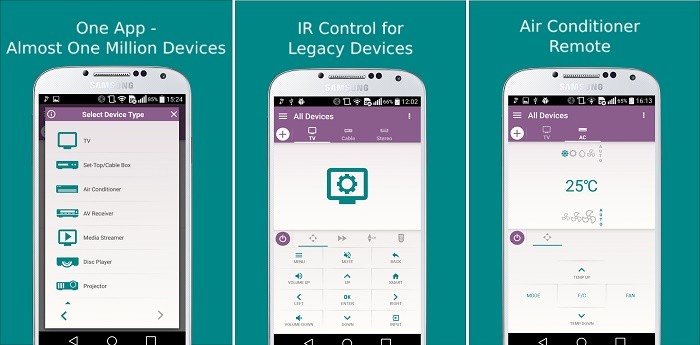 The app also supports Wi-Fi and DLNA so you can cast photos and videos from right from your phone.
Give it a try.
Get SURE Universal Remote from Google Play
3) Remote Control for TV
Remote Control for TV will turn your Android phone into a universal TV remote control. It uses your smartphone's built-in IR Blaster to control all your infrared-enabled devices at your home. The app is compatible with most TV manufacturers such as Samsung, LG, Sony, Panasonic, and others. It also offers a pro version which is a paid app.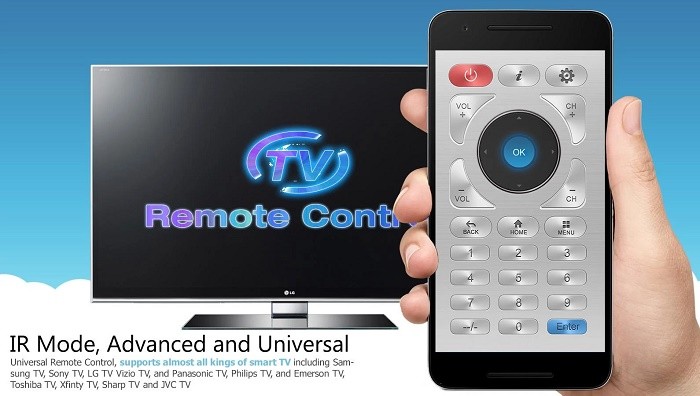 Features of Remote Control for TV
Clean user interface and easy to use.
Compatible with over 220,000 home theater devices
Control from any Android phone you have
Get Remote Control for TV from Google Play
 If we have missed any TV remote apps for Android that you know, do share them in the comments below. Also, tell us if none of the above apps work out for you to control your electronic devices.