Back in February this year, Facebook owned WhatsApp introduced 2-step verification for all its users which added an extra layer of security to their accounts. A month later, Instagram, which is also owned by Facebook, rolled out two factor authentication for its users. Well, this is definitely a welcome move as it prevents unauthorized people from accessing accounts.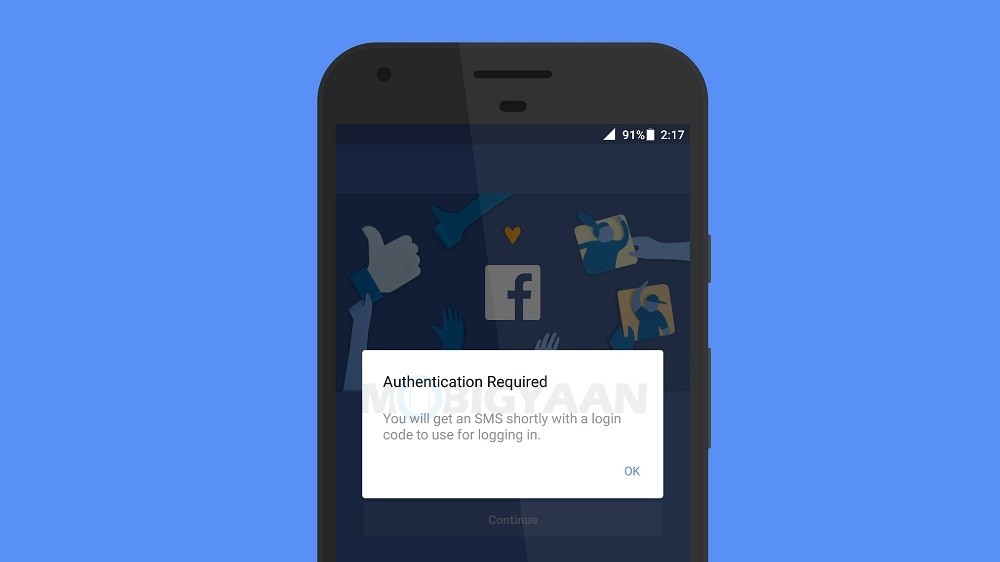 With two factor authentication, users are required to enter an additional security code along with their password when they try login to their accounts. This security code is sent through SMS or email to the users and they can only log in to their accounts when they successfully enter that code correctly along with their password. This reduces the risk of hacking of their accounts.
Well, while WhatsApp and Instagram have already deployed these mechanisms, enabling this for your Facebook account was quite difficult until now. Facebook didn't list this feature as two factor authentication, rather, it was listed as "Login Approvals" which made several people scratch their heads. However, in an attempt to simplify things up for the users and help them better secure their accounts, Facebook redesigned the security settings and now lists the two factor authentication in their settings. If you don't know how to enable two factor authentication on Facebook, read on as we show you how it's done.
How to enable two factor authentication on Facebook
Step 1: Open the Facebook app and tap on the menu icon located at the right side of the notifications icon. After that, keep scrolling down until you see an option called "Account Settings".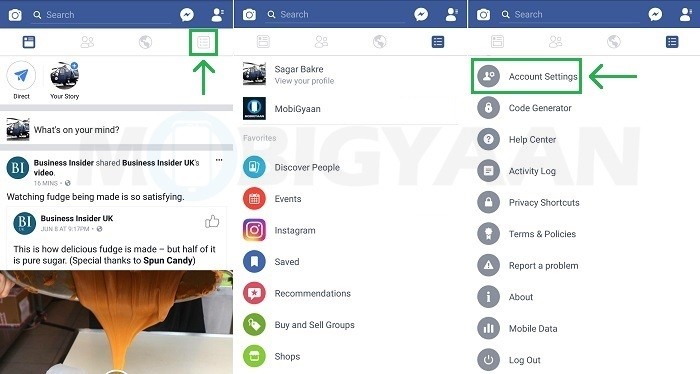 Step 2: Under the Account Settings menu, tap on "Security" and you will be taken to the Security and Login sub-menu. Under that, tap on "Use two-factor authentication" and then tap on "Two-factor authentication".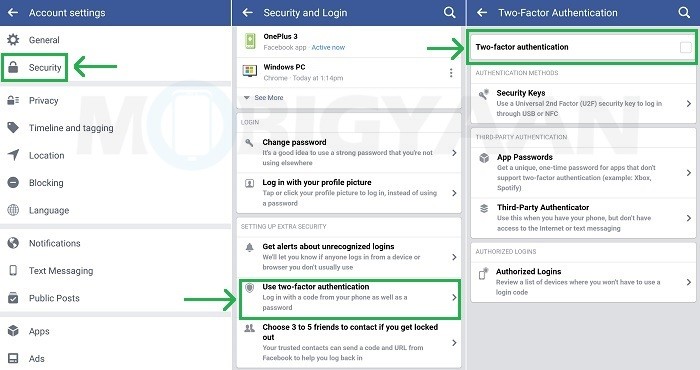 Step 3: You will now be asked to enter your Facebook password. Just enter your password in the textbox and then tap on Continue. After that, tap on "Start Setup".

You will be shown your mobile number on which the security code will be sent. If it's correct, tap on Continue, if it's not or you wish to change it, tap on Change Phone Number.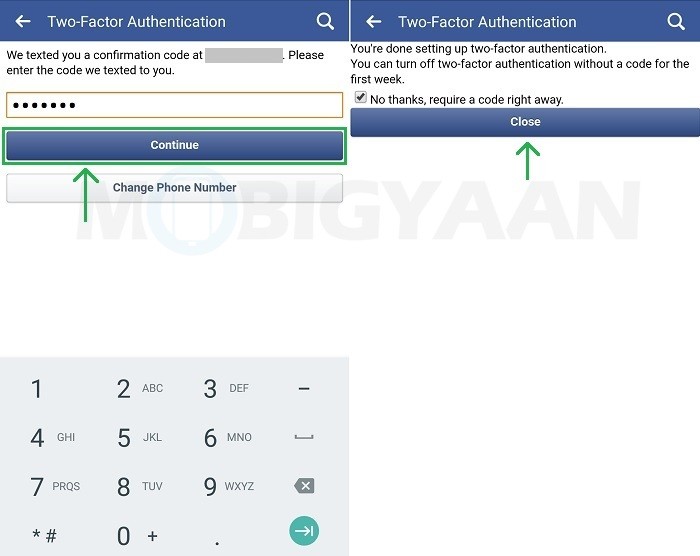 After you have received the six-digit security code, enter it into the app and tap on Continue. This will now enable two factor authentication on Facebook. Now whenever you try to login to your Facebook account, alongside your password, you will also be required to enter the security code that will be sent to you either through SMS, app notification or email. Without that, you won't be able to access your Facebook account.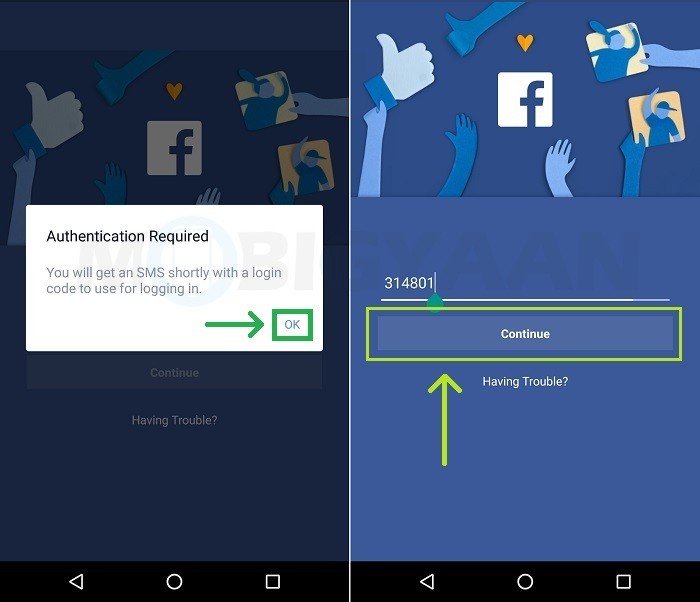 Alternatively, now whenever you try to login, you will receive a notification on Facebook asking whether to allow that login request or not. Besides, you will also be shown the time, device as well as the location from where that login attempt was made.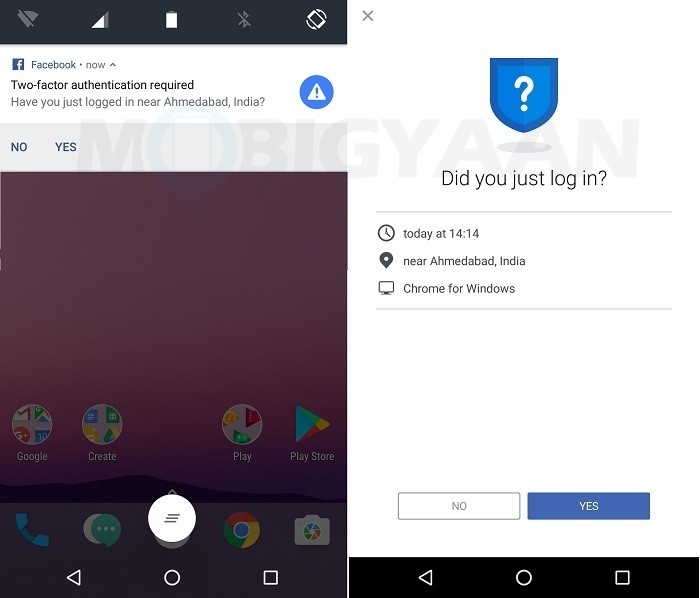 We hope this article turned out to be helpful to you in order to enable two factor authentication on Facebook. This will definitely add an extra layer of security against unauthorized access of your Facebook account. For more such articles, you can head on to our "How-To Guides" section.
Also Read: