WhatsApp introduced end-to-end encryption for its app last year, and now, this Facebook owned company has introduced one more feature which adds a layer of security. It's the two-step verification.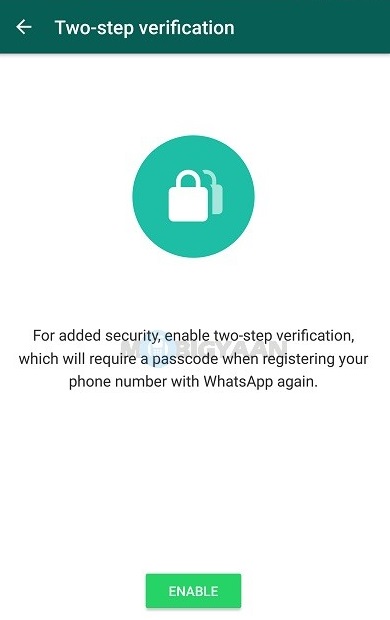 The two-step verification feature was beta tested since last November, but, WhatsApp has now officially added this feature to its app for all its users across Android, iOS and Windows Phone. "Two-step verification is an optional feature that adds more security to your account. When you have two-step verification enabled, any attempt to verify your phone number on WhatsApp must be accompanied by the six-digit passcode that you created using this feature." said WhatsApp.
So once two-step verification is enabled for your WhatsApp number, you will be required to enter the six-digit passcode every time you want to want to verify your number. Without that, you won't be able to verify your number, which means you will be locked out of your WhatsApp account.
However, you can also optionally provide an email address so that even if you forget your six-digit passcode, you will still be able to access your WhatsApp account. But, do keep in mind that WhatsApp will not verify your email address, so make sure you have entered it correctly. Also, in case you receive an email from WhatsApp for disabling two-step verification, but you did not request it, we suggest you don't click on that link as someone else could be trying to verify your number.
Here's how to enable two-step verification on WhatsApp. If you haven't enabled it yet, we suggest you do it right away.